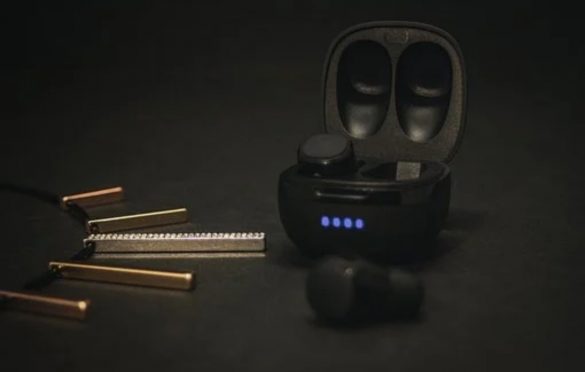 Which Wireless Earbuds Are Worth Going For Raycon Vs Airpods?
If you are willing to add on the new pair of earbuds in your collection ongoing with the trend then buying a Raycon or AirPods wireless pair is actually worth buying. In today's latest technology and digital world, earbuds have become an essential part of our lives. With having the versatile options in the market the wireless earbuds help in delivering amazing noise and performance. Many varieties of brands are delivering earphones with different bass and sound options, therefore, it is important to pick the right brand so that you will get an amazing listening experience with the value for your money. The battery performance and sound quality are two major things that must be taken into consideration while choosing a pair of headphones. So, if you also need to add a new pair of earphones to your list we are here to guide you in choosing the pair from versatile options. So, let us help you in buying the right pair that fits all of you and suits you. Check out this article and get to know the difference between Raycon vs Airpods and notice which device will work best for you.
What are the major differences between Raycon and Airpods?
Both Raycon and AirPods are the best-selling models of 2021. People are loving buying these two due to the amazing connectivity and battery life options. The unique and attractive design is promoting the better identification of these two. But yes, both can be differentiated on the basis of various factors including price, connectivity, sound quality, and many others. Listed are some of the major points of difference analyzed by topmost experts. Check out these and get to know which will be best suited for you according to your listening requirements.
The AirPods are the earbuds types but the Raycon is the in-ear pair of earphones
Both pair of earphones have different fitting whereas depending on the ear type these two got fitted differently in different people's ear
Raycon pair of earbuds have an amazing noise isolation feature but AirPods have better active noise cancellation
Both pair of earbuds offers wireless charging and connectivity options
When it comes to playtime Raycon offers 6 hours long playing but the apple AirPods has only 5 hours playtime
Raycon has a long-life battery life that includes almost 36 hours but the Apple AirPods offers only 24 hours of battery sessions
Both pairs of earbuds offer fantastic sound quality with amazing deep bass.
The Raycon, as well as AirPods, have better connectivity and easy wear features for a better and smooth listening
Both products have amazing functions and are convenient to use with touch and buttoning options
The Raycon earbuds are water-resistant but the AirPods don't provide water-resistant and sweat resistant features
What are the different types of sound quality offered by the Raycon & Airpods?
If you are in search of an amazing pair of wireless earbuds we advise you to invest in both of these brands. When it comes to sound quality, not even a single flaw is identified in these two. Both pairs of headphones have multiple features and sound options that are actually worth your money. The Raycon earphones come with the noise isolation feature but the AirPods have amazing noise cancellation technology so that you will get an undisturbed listening experience. Therefore, if you need to have superior sound quality get the amazing balance of sound with getting a soothing and relaxing listening experience. According to the experts, it is also analyzed that the Rayco earbuds seem to be extra boomy. But both pairs have the perfect balance for sound quality. Also, you can get amazing sensor technology with commuting or blocking out noise features.
Closing Thoughts
We hope that you have got the right information and knowledge regarding the Raycon and Airpods earbuds. So, if you are willing to make a better sound and listening experience investing in both of these brands is actually worth it. Both gadgets have amazing ratings, as well as these, are affordable options. So, check out the all above mentioned comparison and choose which one will suit you the best or work more efficiently for you.