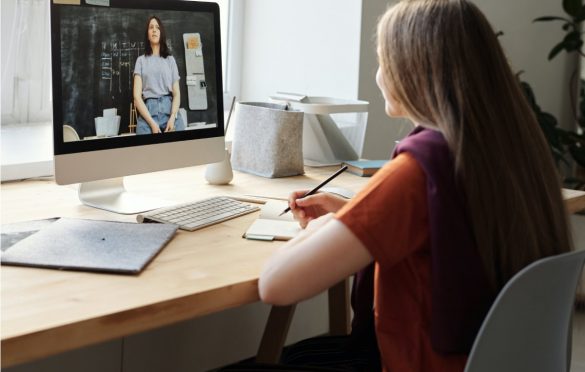 Maintaining discipline in online classes: Tips for teachers.
Maintaining discipline in online classes – "Discipline is one of the most important factors and behavior to live a successful life. It plays a very crucial role in our lives.
"Discipline is the bridge between goals and accomplishments." – Jim Rohn.
It includes certain habits, behavior, and qualities that are followed and included in our lives, for the proper accomplishment of goals and objectives. Regularity, honesty, hard work, patience, consistency, self-control, and persistence are the qualities that help to achieve self-discipline in a person.
Importance of discipline for students.
" All successes begin with self-discipline. It starts with you." – Dwayne Johnson.
For education and studies, discipline is very important.
It plays a very essential role in shaping the right future of a student.
Following certain discipline principles, promotes the academic growth and performance of a student.
It helps to possess the qualities which lead to the overall growth and development of a child.
It makes a student more goal-oriented and focused.
Tips to maintain discipline in online classes.
We all know that online teaching is now an integral part of the education system. To establish a healthy environment and discipline in online classes let us discuss a few techniques.
This will also help teachers to know how to teach online efficiently, with proper involvement of discipline. This will also help enhance their class management skills.
Set attendance criteria
To promote discipline and the habit of punctuality and regularity in online teaching classes, teachers should set attendance criteria for the students. Attendance of each class should be taken by the respective teachers. This will regulate that students are attending all the classes properly.
Latecomers should be avoided in the class. This will teach them to be punctual and on time for the important things of their lives. Marks for attendance can also be given. This will make sure that students are taking attendance and the classes seriously. This will help for the smooth conduction of the classes.
promote timely submissions of work.
Time submission of the work given by the teachers increases the overall quality of learning and efficiency of education among the students. This also improves the time management skills of the students. Students from a young age itself should practice timely submission of their work.
For this, teachers can set deadlines for the students by which they have to submit their assignments and homework. This is a very effective tip for teachers by which they can maintain discipline in the classes. On an online teaching platform, homework or assignments can be mailed to the students or put on the notice column of an online teaching app. This will make students more manageable and responsible for their work and education.
Proper explanation of rules.
Explaining the rules and regulations for maintaining discipline and decorum of the classes is very important. The authorities and the teachers should communicate with the students for the proper explanation of the procedure of the classes. You should tell them what kind of behavior, attitudes, and performance is expected from the students. This will help students to act accordingly.
This communication about the guidelines, rules, and instructions will help the teachers how to teach online appropriately. Teachers can hold a proper class for the discussion of the guidelines that students have to follow to maintain the discipline of the classroom.
Proper planning and conduction.
Following a proper plan and schedule from the side of teachers is also very necessary. This will teach students to follow the timetables and schedules properly for attending the classes. Teachers should create a proper plan of action. This way, the classes will be more manageable and organized. Students will also learn organizing and management skills.
Teachers can make a list of the activities that need to be performed in a particular class. After that, try to achieve it. Make sure all students are participating and interacting in the classroom. This way active participation and a healthy learning environment can be developed in the virtual classrooms as well.
Regular interactions with students.
Proper communication and frequent interactions with students are very important. This helps teachers to know whether students are focused or not. Teachers can ask the students if they are facing any issues in following the instructions. Recommendations and discussions can be carried for improvement of the classes if required.
Conclusion
The above-mentioned are the techniques that online teachers can include for maintaining discipline in virtual classrooms. Students will follow what they will see. This means teachers have to follow certain qualities which when adopted by students will help to create a bright and stable future for themselves. These techniques ensure that proper discipline and efficiency are maintained in the learning process.