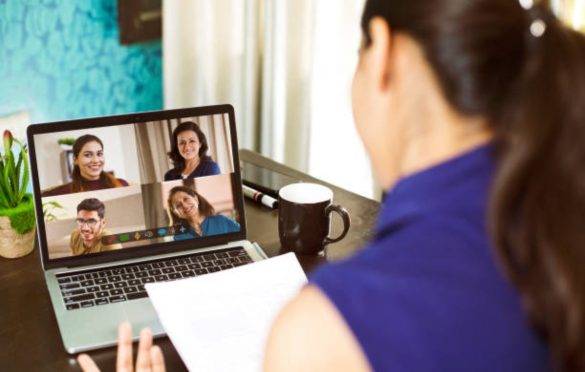 5 Important Cybersecurity Mistakes Remote Working Professionals Need To Avoid
COVID 19 has transformed how companies operate TODAY! With 50%-90% of the staff working remotely, organizations look at this as a new opportunity to expand their business to different nations. While it is true that remote working or working remotely comes with its own set of benefits, it certainly comes with one major challenge – Cybersecurity issues.
As long as employees were working under the employer's roof, employers were sure of the cyber security protocols. Built with the remote working culture, it has exposed remote working professionals to cybersecurity issues like data protection, networking challenges, and issues with cloud computing services. Seeing how this problem has become a major concern, we have come with a solution today.
Today, in this article, we will discuss serious cybersecurity mistakes remote working professionals are making and how they can avoid those mistakes.
Remote Working – Cybersecurity Threats That Needs To Be Addressed
The COVID 19 pandemic has certainly brought some disruptive changes in the market. In fact, it was the pandemic that forced businesses to ask their employees to work from home. Although the remote working culture might be a sound solution to fight the pandemic and continue doing work, statistic shows that:
Remote working culture has encouraged unsecured WiFi usage.
It lacks personal security.
It exposes business data to danger.
So, if you are a remote employee and reading this article, do not skip it. This might be one of those pieces of information which might enhance your remote working practice.
Remote Working – Cybersecurity Mistakes To Avoid While Working Remotely
Companies may have gone to fully remote forces, but without a doubt, it's more difficult to take care of the security than managing the endpoints.
Here are a few common cybersecurity mistakes remote working professionals need to avoid.
1. Accessing Internet Without VPN
An unsecured connection is a green signal for hackers. Hence, remote workers working remotely must ensure to protect their network. The best way of protecting the network is by using VPN.
A VPN service works really great in marking your online presence and securing your digital footprints. Whether you are streaming online, using social media, downloading content from The Pirate Bay, or working remotely, a VPN service is a must-have thing today.
2. Using Unsafe Wi-Fi Networks
You might be accessing unsecured public wifi to access your corporate accounts. This way, malicious actors can easily spy on the connections and harvest all the sensitive information.
For instance, data sent over an unencrypted network can easily be stolen or intercepted by cybercriminals. For this reason, you must avoid using public WiFi.
3. Using Personal Device For Work
While remote working has become a new norm because of its convenience, transferring files between works and personal computers has become a worrying practice.
In addition, if the employees are using their own device to work, it falls under the BYOD (bring your device policies). If you are using your personal device to work, you need to be fully aware of the tasks of using a personal system for work.
4. Using Weak Passwords
Even if you are using VPN, it doesn't mean that you're completely protected. A VPN service only masks your online presence; it doesn't protect you from malware attacks.
Hackers are well aware that when an employee tries to protect their online activity, most people do so with a weak password. This allows them to hack into their system.
Hackers have a variety of ways to crack weak passwords and access all the sensitive information you have.
5. Remote Working – Practices Unencrypted File Sharing
While organizations might think of encrypting data in their database, they might forget to encrypt data while transferring it from one employee to another.
Employees share so much sensitive data related to clients that the company cannot afford not to secure it. If sensitive company data is intercepted, it can result in identity theft and ransomware cyberattacks.
Wrapping It Up!
It is crucial for you to remain innovative and creative in this crisis time. However, while working remotely, there are a few mistakes you need to avoid.  That's it for this article. We hope you like it and can learn something new. If there are other suggestions, we are always open to accepting new suggestions.
The comment box is all yours!