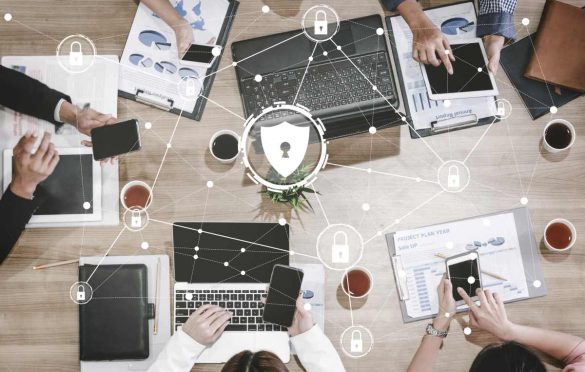 Business IT Security: A Simple Guide
Cybersecurity experts say that it's not a matter of who but when it comes to online attacks. Thus, no matter how small or uninteresting you think your business may be, it'll still be vulnerable to hacking and other forms of cyberattacks. With that being said, businesses, regardless of the size and setup, must proactively strengthen information technology (IT) security. Rather than waiting for something to happen that can compromise your entire operation, it's best to hire professionals to boost cybersecurity across all fronts.
Read this guide to know the most common security risks your business might be dealing with and how to reduce the risks of falling prey to cybercriminals:
Business IT Security Is A Serious Matter
A 2020 study by IT research and consultancy firm Gartner indicated that cybersecurity spending rose to almost USD$4 trillion in 2019. On the other hand, preventive activities can save organizations up to 82% of the costs involved when such breaches happen, or roughly USD$ 1.4 million, according to a joint study by the Ponemon Institute and Deep Instinct.
As such, whether you're in the UK, US, or Australia, you must employ cybersecurity best practices to evade online attacks. Business IT support Melbourne, and similar companies in your area are always willing to help reduce any risks.
The Most Common Types Of Business IT Risks
All users must learn the basics of spotting a cyber threat, even a small business owner who doesn't spend too much time in front of a computer. That's because any type of business asset, such as a smartphone, may be vulnerable to hacking, too. Cybercriminals often use these tools to get valuable business and personal data from any unsuspecting user:
Malware: This malicious software is designed to damage and illegally access a computer system. Cybercriminals embed this through a link or an email that initiates the attack once downloaded or clicked.
Phishing attacks: These tools exploit human weakness by sending fake emails offering lottery winnings or refunds in exchange for providing business or personal financial information.
Man-in-the-middle attacks: Avoid using an unsecured WiFi network, as hackers can interrupt traffic and steal data by installing malware.
Denial of service: This cyber-attack scheme lets hackers overwhelm your system, so the machine or network crashes and becomes inaccessible to authorized users.
Internet of Things (IoT) attacks: Almost everything connected to the internet these days—including smartphones, smartwatches, laptops, television, and speakers. Hackers exploit this interconnectivity to introduce malware to any of these devices. Once infected, the malware will scan for other IoT equipment to extract personal and financial data, for instance, credit card details stored in your video streaming account.
How Businesses Can Strengthen And Maintain IT Security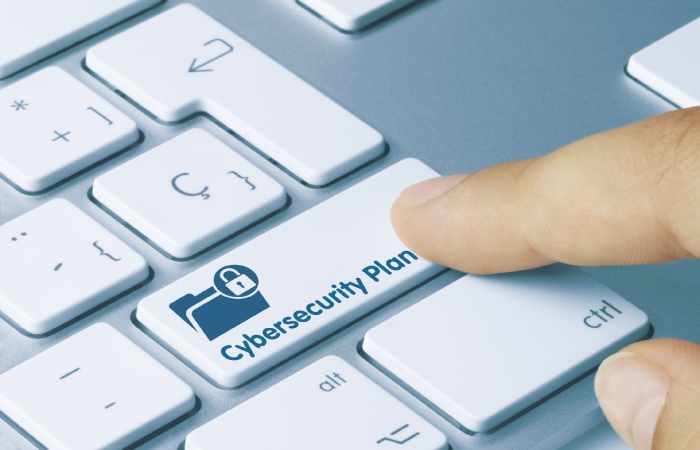 Boosting your business IT defense entails proactive measures and essential hardware and software tools. While there's no complete guarantee that you won't fall victim to a cyberattack, performing the following steps is vital in keeping online risks at bay:
Hire IT specialists to evaluate risks and help you strengthen your IT security measures. You can't address specific threats if you know your vulnerabilities and weaknesses.
Install firewalls, antivirus, and other endpoint security software solutions that help prevent attacks and protect your data on the cloud.
Have your data encrypted to render it useless to hackers in the event of a successful data breach.
Establish strong cybersecurity policies that cover all bases, including users and IT infrastructure. If you can't invest in new hardware, optimize your current tools to provide you with the best defense possible.
Ensure regular data backups to retain business data after an attack and in cases of massive business disruptions such as natural disasters.
Have your in-house IT team or managed service provider perform regular IT audits, as well as vulnerability and risk assessments.
Establish strong computer, office device use management, and user access control. Include multi-factor authentication, use of solid and hard-to-guess passwords, regular virus and malware scanning, among many other steps.
Train your staff to spot fake emails, phishing attempts, and other attacks to introduce malware into the system.
Organize regular cybersecurity training and provide them with updates on emerging cyber threats.
Discourage staff from using public WiFi or sharing passwords with others, even their colleagues.
Craft a disaster recovery plan for an IT breach or natural disaster.
Always install security patches and software updates to enhance your business applications' protective properties.
Stay informed of cybersecurity trends, issues, and laws to ensure business compliance and keep your cybersecurity tools updated.
Wrap Up
While a significant investment, spending for robust IT security is critical in all businesses and organizations, a proactive approach gets you one step ahead of cybercriminals. Even if there's no complete guarantee that hackers won't launch attacks on your business, taking heed of the steps discussed in this guide will help minimize the risks and mitigate the impacts of a data breach.