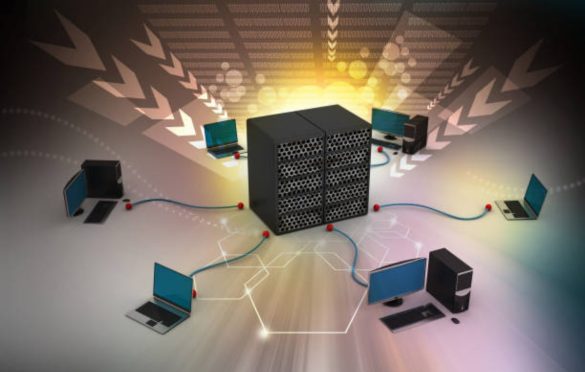 Ucaas And Ccaas – What's The Difference?
UCaaS and CCaaS are acronyms you may or may not have encountered in business – but what do they mean exactly and what are the differences between them? Both are cloud-based subscription models but with separate purposes and functionalities. Keep reading to find out all you need to know about the two concepts.
Unified Communications as a Service
Unified Communications as a Service (UCaaS), refers to the integration of multiple enterprise apps for communication on a single platform. Unified Communications (UC) in general is an approach that many businesses are currently utilising, having become extremely popular during the COVID-19 pandemic, which saw employees having to work remotely. As a result, UCaaS helped to facilitate communication and collaboration between employees during this time.
UCaaS boasts a multitude of features, such as:
Email
Instant messaging (IM)
Call and video conferencing
Screen sharing
Document editing in real-time
Centralised/Shared drive
Workflow management
UCaaS enables employees to stay connected, even if they're not in the office – as long as they have a compatible device that is connected to the internet. UCaaS is therefore a worthwhile investment for a business' internal communication.
Contact Centre as a Service
On the other hand, Contact Centre as a Service (CCaaS), is incorporated for customer service purposes. The CCaaS market is growing significantly, forecasted to amount to $15.07 billion by 2029, compared to $4.87 billion as of 2022. CCaaS removes the need for an on-premise contact centre as it is entirely hosted in the cloud.
CCaaS includes functions such as:
Voice over Internet Protocol (VoIP) telephony
Advanced call features (e.g automatic call distributor (ACD) and interactive voice response (IVR))
Voice and video call
Live chat/web chat
Email
It is worth noting that contact centres should not be confused with call centres. The difference is that CCaaS encompasses a variety of features in a single platform, which has helped customer service to evolve in the digital world. However, in comparison, call centres are only typically limited to voice calls and note taking, which is done through several distinct softwares.
UCaaS vs CCaaS
Whilst UCaaS and CCaaS do have some similarities such as being hosted on a cloud network – for example, there is flexibility in where employees can work to use the platform, as well as being subscription-based – there are, however, distinct differences between them. Here are a few of the main ways that these services differ.
UCaaS for internal and CCaaS for external
UCaaS is more effective for managing communication internally within a business, especially when it comes to connecting employees with each other and boosting productivity. Although UCaaS can improve external communication, CCaaS is arguably the better option in this regard. CCaaS strengthens the communication between your customer service team and your customers, enabling more constructive sales conversations.
UCaaS streamlines workflow processes for a more efficient and collaborative business operation, which include things like (digitally) sharing a screen. Meanwhile, CCaaS consolidates customer touchpoints for a seamless customer experience, of which screen sharing is most definitely not included.
Overall, as you can see, there are several ways in which UCaaS and CCaaS differ, despite both being cloud-based services. With this in mind, you will be better able to choose the right solution for you.
Muhammad is an aspiring blogger, bibliomaniac, and versatile wordsmith who enjoys writing news. Currently, he is seriously indulged in Case-Studies, innovative studies, especially articles having a pragmatic impact on society. His acumen ship on diction is unparalleled having ingenuine appeal to his readers. In fact, he is a remarkable personality.