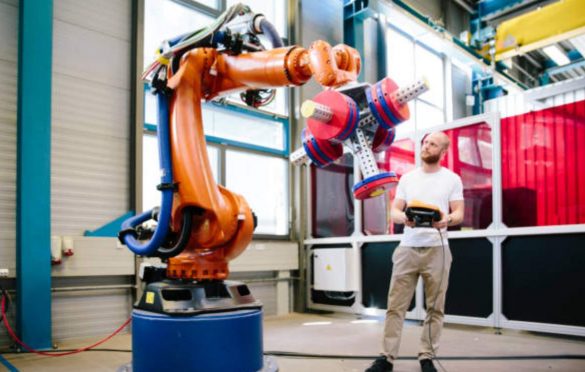 Robotics Engineer Resume Skills and Format
Robotics Engineering is a unique job requiring you to put in a lot of effort and specialize in many spaces and courses. Now, you have the final work to perform before landing your dream job. You must create a perfect Robotics engineer resume that can boost your chances of qualifying for the next round.
While a resume format could remain similar for any job you apply to, what you could include varies primarily based on your field. Especially with robotics engineering, there are several unique aspects you could add.
In this article, we will understand the various skills to include in your Robotics engineer resume, drafting a resume, and additional tips to perfect it.
What will be expected of a robotics engineer?
A robotics engineer could take up any job role within the field, ranging from manufacturing and research to maintain the software. They conduct multiple types of research and develop new programs that create a revolution in the scientific field. If you are willing to become a robotics engineer, suitable education and exposure are all you need.
Format
The following are the essential headers you should include in the resume.
Resume header
You give your name and list your personal information at the top of the document in the header. Apart from your name and address, you should include current contact details like phone number and email address.
Career summary or objective
The following important part is the summary. You write about your education, experience, and expertise in a couple of sentences. This is the introduction para about yourself that also sums up what you can contribute. If you do not have much experience, you could talk about your goals and talents.
Example – Five years of experience in detail oriented-professional designing and testing. Proficient in collecting user information, researching, and identifying complex problems and dangers. Through years of experience, I have developed the ability to identify, examine and solve problems.
Experience
The next significant section is your work experience column. You can list your job posts over the years in chronological order, with the latest one on top. You should include your job title, company name, and time period. In addition, you can include your accomplishments during that role. Finally, you can quantify the experience to grab more attention. Again, use bullet points to showcase the details effectively.
Education
Education is another essential column. If you have done any other special courses or certifications, this is the place you can include them. You will also include details of your degree or diplomae like marks and graduation time. So, if you have any other course or certification details, you can add them here.
Skills
As we discussed previously, a robotics engineer will have a wide variety of skillset. It includes both technical and other general skills. Robotics engineer capabilities and work skills can be tailored to the specific job role you are applying for. Some of these skills are
Debugging and troubleshooting
Web development
CAD/CAM Software
PHP computer language
Machine learning techniques
Prototyping
Advanced computer skills
Mechanical skills.
Apart from this, you can include several soft skills like project management, creative thinking, time management, leadership, organizational skills, communication skills, analytical skills, and others.
Other skills that will come in handy as a robotics engineer include:
System Analysis and Evaluation
MATLAB
Python
Fanuc roboguide
Tips
If you have years of experience, you can include the awards you have received in employee awards, research presentations, science competitions, etc.
If you do not have much experience, you can highlight your volunteer work and the NGOs you have been a part of.
Including the details of the language you are aware of is also beneficial.
If you have taken up a recent course to upgrade yourself, you can either include it in your education section or add a separate section called 'professional enhancements.' You can include the courses, workshops, or seminars here.
You can include a one-liner of achievements below each skill you have mentioned.
Apart from the other details, since robotics engineering demands a good portfolio, you can include the projects you have done. If it has won any awards, do mention it. If you are new to the field and do not have any other samples, you can mention the college projects you have done.
Wrapping Up
A robotics engineer works with robots and machines to invent, check, design, manufacture, and develop several ideas and software to control them. Therefore, it would be best if you tailored your resume to the robotics engineer job description. You could also draft it according to the role. For example, suppose you are applying for a robotics engineer in the research area. You could create a resume different from that you would do for a building and testing robotics engineer. So the key here is always to customize the resume based on the job you are applying for.