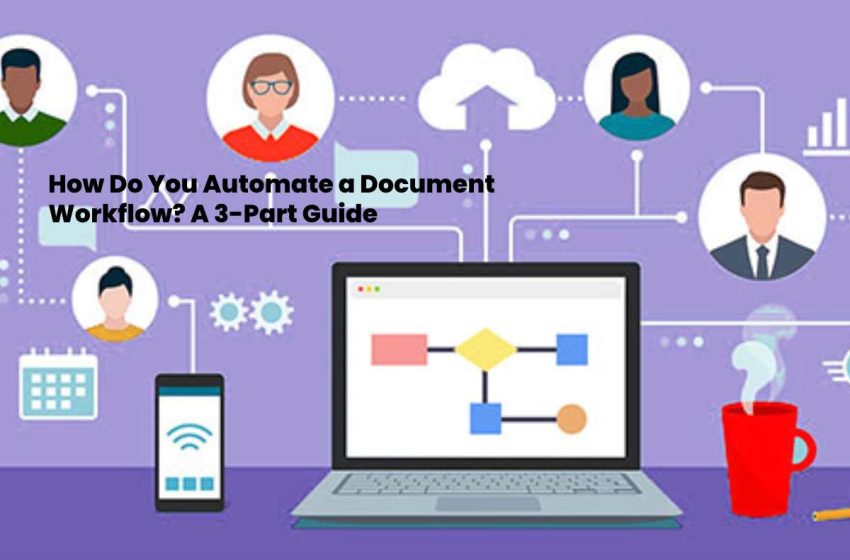 How Do You Automate a Document Workflow? A 3-Part Guide
Workflow automation is a relatively straightforward process. And it can save substantial amounts of financial and employee resources.
Even better, modern software makes it easy to streamline and automate your document workflow, irrespective of your industry or the nature of your organization.
In this article, we outline the basics of workflow automation and reviews some of the best apps currently on the market.
1.  Map Out Your Document Workflow
To effectively automate and streamline your document workflow, begin by mapping out your current process. This will help clarify your needs and identify automation opportunities.
A typical document workflow contains the following stages:
Drafting: The drafting stage involves creating a document, sometimes with the help of templates.
Approval: Documents usually require internal approval from managers, legal experts and the accounting department.
Delivery: After a client or prospect receives a document, a period of communication ensues in which changes are sometimes made. Recipients may approve a document like a proposal or contract immediately.
Follow-up: You may choose to send follow-up correspondence to unresponsive clients to encourage them to read unopened documents.
Approval and storage: Once a recipient has approved a document, it is usually stored securely, either online or on company premises.
Every document workflow is unique and the categories outlined above should be treated as general categories.
2.  Automate With Document Management Software
Once you've visualized your document workflow, the next step is to purchase software that adequately meets your needs. The differences between feature sets of document workflow apps vary considerably, so it's imperative that you trial different providers before making a decision.
Here's a quick rundown of three of the main providers in the space:
PandaDoc: PandaDoc is one of the market leaders in the electronic signature and document workflow automation space. It's popular with a wide range of businesses, from individual freelancers to multinational enterprises. Features include numerous automation tools, electronic signatures, pre-written templates, and in-depth analytics. In addition, it has the best long-term free plan of any provider we've come across.
DocuSign: DocuSign is another well-known name in the document management space and offers a complete feature set along with advanced electronic signature functionality. Tools for larger businesses include bulk sending, SMS verification and "PowerForms," forms that can be hosted on your organization's website. A limited free plan is available.
Ironclad: IronClad is a solution for larger businesses. The app has all the functionality you would expect from an app of its kind and includes several advanced features for team management, custom app development, and high-level security. Contact the sales team for information about pricing.
It's also worth keeping in mind the fact that pricing structures vary between providers and plans. If you anticipate that your organization will scale in the future, ensure that the price of a premium plan is within your budget.
3.  Integrate Your Document Document Workflow Process With Other Apps
Integrating your chosen workflow software with other apps is an essential part of the automation process. A well-integrated tech stack can save hours of daily employee time that would otherwise be spent on manual data transfer.
When evaluating solutions, ensure that integrations for your existing suite of apps are provided. A Zapier integration can be relied on in the absence of alternatives, but dedicated integrations are always preferable.