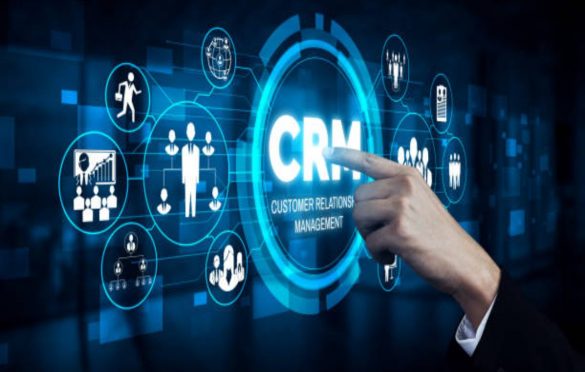 5 Perks Of Integrating CRM With Marketing Automation
Today, many companies are looking for a CRM to boost their marketing campaigns. Integrating CRM with Marketing Automation software will provide them with many benefits that can maximize the effectiveness of their business. This article will highlight five perks of integrating these two systems to help you make a decision on which type of system is best for your needs.
1. Constant Contact
When building your list of potential customers, get them to opt-in to your marketing automation and CRM. You want to boost your mailing frequency and have the opportunity to continue communicating with your customer base. This will also allow you to use "smart" triggers so that you can automatically send out email messages when an action occurs with previous messages, such as receiving an email or completing a form. This will allow you to build a trusted relationship with your customers to be more likely to complete the desired action.
2. More Clients for your Business
Instead of just building a list of email addresses, you can also build a database of contacts if you choose to use a CRM platform like SharpSpring as well. This way, you can track the activities of your customers and create a much better relationship with them. For example, you can set up your service to remind your customer of an upcoming appointment each week, a month ahead of time. You should also use this platform to schedule customer follow-ups with previous clients or having an automated survey sent to see how they are doing.
3. More Resources
When it comes to keeping track of all of your customer data, having a CRM helps by letting you create lists and follow-ups for different groups. You don't have to track each client manually. By integrating these two systems and using auto-responders, you'll have a greater chance of getting more leads, thanks to the new email addresses created.
4. More Effective Marketing
If you're marketing online, you will be able to create lead forms, as well as landing pages for promotions. The more information your client provides, the better. This will allow you to market more effectively and with better customer service. You can then use this information to identify trends and focus your efforts on needed the most. This is another reason to integrate your CRM system with marketing automation services.
5. Data Accuracy
When it comes to selecting the best CRM for your business, you want something that will be easy to use but still offers you the features you need. By integrating this system with marketing automation, you'll have more potential for success. It would help if you also looked into a free CRM compatible with your marketing automation system. This will allow you to collect customer data more efficiently. You can then sort it out and identify the best way to communicate with them.
Conclusion
Integrating CRM with marketing automation is a great way to improve your business. Using this strategy will help you build a trustworthy relationship with your customers and potential leads. You'll be able to automate certain tasks, schedule specific marketing campaigns, and reach more clients.