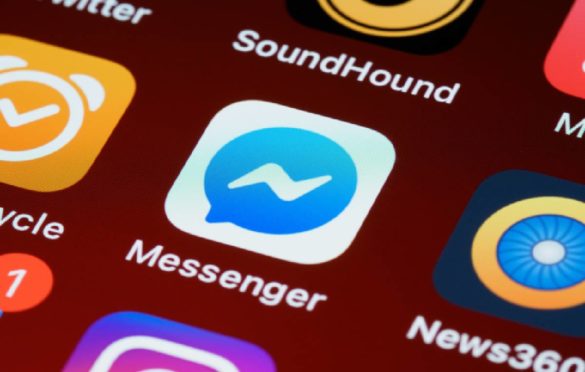 Things Have in Facebook Messenger, and You Didn't Know It
Facebook messager is the application of messages created by Facebook. It is the most famous and bendable application. Only Facebook account holders can use this application. A lot of benefits are there in this messenger; you can send any message through this. You can send messages to any customers or personal communication. And also, this message has more benefits like voice messages, videos, images, wishes, and stickers.
Facebook Messenger is available for smartphones and tablets as an individual mobile app. It can access on PC and web browsers also. It is a trend and popular app to communicate with anyone through social interaction and marketing.
Messaging Across Platforms
There is an argument to be made that Messenger is the best way to exchange "texts" with friends and family because it is not subject to the limitations of a specific messaging platform.
Take Apple's iMessage, for example – it works great as long as you communicate with other people using iOS. When you connect with an Android system user, you will only have a minimal text application. It is because iMessage leverages data (when available) to offer benefits such as the "other user is typing" bubble, animated emojis, and so on.
That's why once I'm chatting with Android users, I prefer Messenger, if only because it lets me know when someone has seen a message and when a person is typing a reply. I wouldn't be surprised if it converts my messaging app of choice.
Group Chats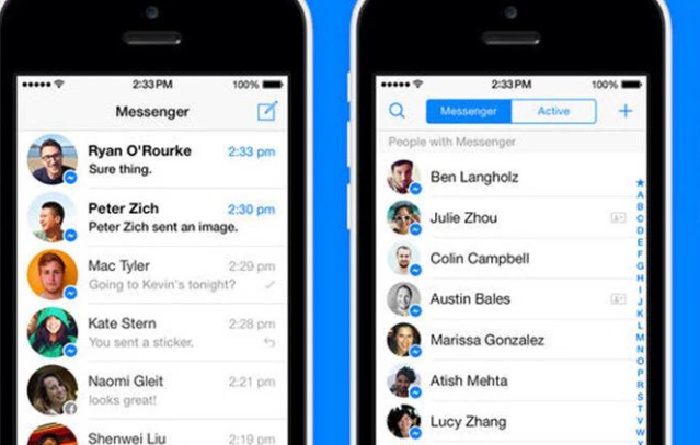 If you've ever tried to group chat in a text messaging app, you know it can get confusing, especially if you have a mix of Android and iOS users. In my capability, messages are often slow to arrive; some people don't get all the messages, notifications quickly drive you crazy, and so on.
Messenger makes group chat easy. Just create a new message, then write the names of the participants. Once you've sent that first message, you can click the settings icon, change the conversation name or color, send files, create a permanent group, schedule an event, and mute the conversation if notifications overwhelm you.
You Can Access from a Browser
Just as Messenger exists as a separate mobile application, it can also operate on the web without the need for Facebook. Just go to Messenger.com, and you will get a full tab dedicated to the service. Why do that? You'll get a full-screen interface with much easier management and organization of contacts and messages for starters.
Encrypted Conversations
Are you concerned about security? Of course: every day, we read about some new massive password theft or ransomware. Providentially, Messenger offers an extra layer of security for the conversations you think need it. "Secret" messages remain "encoded from end to end of the conversation or all of your mobile devices at the same time."
To start such a conversation on the iOS version of Messenger, tap the new message icon (top right corner), tap "Secret," and choose the person you want to chat through. On Android, start a new conversation, tap the information icon (upper right corner), and then "Secret conversation." You can tap the little stopwatch icon in the text box in both cases and set a period for the conversation to vanish.
Send and Receive Money
You can use Messenger to send and receive money PayPal style. Well, almost: Messenger payments require a debit card at both ends of the transaction. However, there is no cost to use the service, which offers protection based on personal identification number or PIN and an "industry-leading security" level, according to Facebook.
It is worth saying that this option can be handy when you want, for example, to split a bill at a restaurant. Or when you want to pay for something you found on Facebook Marketplace.
Freephone Calls
Like iMessage, Skype, and other messaging apps, Messenger allows you to make voice and video calls. You are already using a different app for this purpose; you probably won't find a compelling reason to switch. But I'm partial to Messenger because I have few friends on Skype, but many on Facebook. Therefore, my call is much more likely to go through. And unlike iMessage, Messenger works across platforms (same as with text chats), so I'm limitless to calling with other iOS users.
There is no charge to use Messenger for calls, although it will affect your data plan if you do not connect to a Wi-Fi network.
Messenger offers more than 20 minigames that you can play alone or against a friend (although not in real-time). These range from classics like Pac-Man to new games like Words With Friends and Cut the Rope 2. If you want to play on your own, tap the Games tab, and choose a title. To play against a friend, open your conversation with that person, tap the "plus" icon, and then tap Games.
Send a 15-Second Video Instantly
You may already know that Messenger has a built-in camera feature; however, if you want to send a video quickly, press and hold the camera's shutter button for 15 seconds. When you release it (or 15 seconds elapse), the video will immediately preview – in a repeating cycle – until you tap the Submit or Cancel button.
It is a great way to grab something fast without having to switch modes or apps.
File Sharing
"Hey, can you send me that report"? If you get such a request while using Messenger on a desktop browser, you don't have to jump to email, create a new message, and all that that goes with it. Instead, you can click the clip icon on the Messenger toolbar and send a file directly. (On Messenger.com, you can drag and drop files.) The maximum size you can attach is 25 MB, the same as in Gmail.
There is much more Messenger can do, but for now, that's my list. What features have you found to be especially helpful?