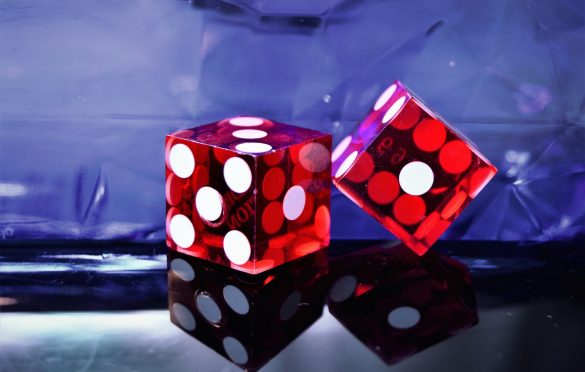 Exclusive Online Casino Games – And Where to Find Them!
As online casino gaming begins to really take off in the United States for the second time, many of the new casinos that are targeting the US market have been busy creating exclusive games that are intended to appeal to the unique makeup of the US audience. Pennsylvania was one of the first states to legalize online casino gambling in addition to sports betting and poker.
If you are interested in playing real money online casino in Pennsylvania then you very well may be keen to check out some of the exclusive games that are only available to players that are logging on from within your state. Let's check them out!
Eagles Online Slot
Unibet, part of the Kindred Group, launched the first-ever professional sports-themed slot in the United States in January 2021. Unibet had been sponsoring the Philadelphia Eagles for some time prior to the creation of this slot, and the release of this game seemed like a natural progression of the collaboration between the two partners.
Just months earlier, the first-ever professional sports-themed casino game for the US market was made available to players at Unibet. That game was Eagles Blackjack, which we will be discussing shortly, but it's safe to say that it was a huge success for online casinos and the strong response to that game was a key factor in the development of an online slot to maintain the momentum created by the release of the Eagles Blackjack variant.
The Senior Vice President of Revenue and Strategy at the Philadelphia Eagles, Catherine Carlson, stated "When we launched 'Eagles Blackjack' earlier this season with Unibet, we were thrilled to see the enthusiasm around it and how quickly Eagles fans responded to the online game experience. We are always seeking new and creative ways to connect with Eagles fans throughout the year and are excited to roll out 'Eagles Online Slot'".
Just like the Blackjack game, the Eagles online slot has been a smash hit, and it is expected that more exclusive games will follow in 2022.
Philadelphia Eagles Blackjack
Making a unique Blackjack game based around a sports team is challenging for any gaming developer. The company released its "Eagles Blackjack" game in October 2020 and also made clear their intention to release an Eagles themed slot at some point during the coming months.
"The partnership with the Philadelphia Eagles is truly special, and this is a great testimony of how two perfectly aligned organizations can deliver fantastic innovative products to their fans and customers", said Manuel Stan, the SVP of Kindred US.
We checked out the game for ourselves and found that as well as having an Eagles-themed table design, it also features a favorable rule set and several features that are not available in the other Blackjack table games that are offered by the casino. Whilst many sports-themed games have proven to be little more than gimmicks in the past, Philadelphia Eagles Blackjack looks to be a truly enticing variant of the ever-popular table game that should hold player interest over the long term.
Jackpot Shores
This five-reel online slot with 27 paylines and a progressive jackpot (currently standing at over $100,000 and growing!) is exclusive to Unibet's online casino. Jackpot Shores is a truly entertaining online slot that features wild symbols, bonus rounds, several progressive jackpots, and a free spins feature.
Your chances of reaching the wheel bonus increase depending on the size of your wager, but if you should arrive there, you can be sure that you will be claiming one of the three jackpot prizes! The "rapid" jackpot is usually under $100 but drops extremely frequently, whilst the "super" and "mega" jackpots offer much bigger prizes but occur with much lower frequency. The theme of the game is ocean cruises and opulence, which pits the game against other progressive jackpot slots, such as the Mega Millions game by NetEnt.