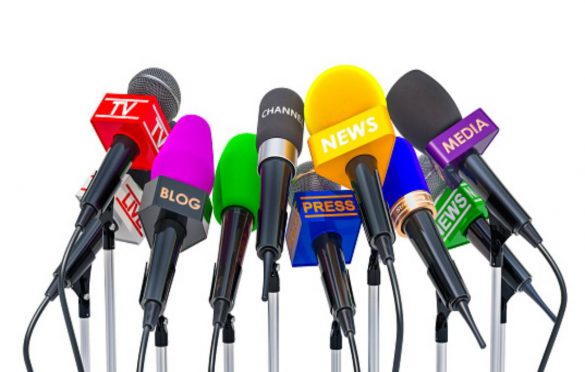 Top Job Profiles After Pursuing Mass Communication
The dramatic rise of mass communication platforms is certainly one of the most significant landmark revolutions in this decade. Earlier, radio, newspaper, television, and advertisements were used as platforms to connect with people across the world. Today, mass communication is a vast and very diversified field that includes films, Public Relations, social media, online websites, podcasts, online radio, mobile applications, video platforms, billboards, banners, journals and publications, and e-books for sharing information and news with people worldwide.
As mass communication platforms have become an indispensable part of our lives, the industry is expanding at an incredible pace. Presently, mass communication is among the fastest-growing industries globally, with numerous lucrative career options.
According to an Ernst & Young (EY) report, the media and entertainment (M&E) industry is projected to grow INR 2.23 trillion by 2023 due to the acceleration of digital adoption among various demographic segmentation. Therefore,a mass communication course is consistently gaining popularity among students who look for creative, enticing, and lucrative job roles.
All you need to know about career opportunities in mass communication
Many students often confuse mass communication with journalism, but journalism is just a smaller segment of this broader communication industry. Mass communication also encompasses other mass media fields, such as film production, social media, advertising, corporate communication, event management, public relations, etc.
Mass communication offers innumerable creative and rewarding career opportunities to individuals who wish to express their creativity. So, this blog will help you discover a variety of career paths after earning a mass communication degree.
1. Public Relations Officer
A Public Relations Officer uses all forms of media and communication to build, maintain, promote, and manage a client's reputation. They are involved in developing PR strategies and campaigns, preparing press releases and promoting brands on social media platforms. Public Relations Officers also address media inquiries and handle crises.
2. Film Director
In general, Film Directors review and adjust film scripts and manage creative components. They are primarily involved in monitoring and approving the budget for film production. Additionally, these professionals watch auditions, choose actors, and produce films in the final form.
3. Screenwriter
In this job profile, professionals write and develop screenplays for films, OTT platforms, and Television. They research and develop ideas for original screenplays for different platforms. The profession requires immense creativity, self-motivation, excellent writing skills, persistence, and determination to thrive in this field.
4. Content Writer
These professionals write engaging content for various websites, microsites, and digital platforms. Content Writers also create SEO-rich and plagiarism-free content for different sections of the audience. Their content is usually based on industry-related topics. They also have the skills to draft well-structured content on Content Management Systems (CMS).
5. Anchor/Newscaster
Many students pursuing mass communication wish to become News Anchors. This is one of the most fascinating and sought-after career paths among mass communication students. In this profession, news anchors gather information, broadcast news, and interview guests.
Above all, the salary of mass communication professionals varies based on their profiles, skills, and experiences. However, they earn big fat pay checks per month. If you want to enrol in the mass communication course, you can consider universities in Dehradun for a better learning experience and guaranteed placement. Apply now!