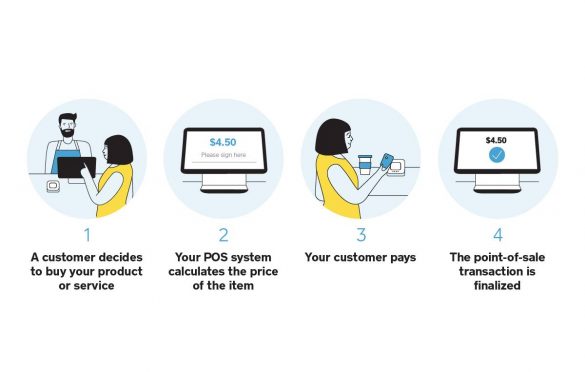 Why You Should Be Using A Point-Of-Sale System To Increase Your Sales?
A point-of-sale software can be used to increase your sales, streamlining the processes in order to make it as efficient as possible, making it easier for visitors to purchase products. This is especially true if you're using a tablet or mobile device for your point of sale system.
Why use a point of sale system?
According to the 2015 Point-of-Sale Market Report released by Allied Market Research, point of sale (POS) systems are likely to become increasingly important in the years ahead as retailers face an ever-tightening margin. Here are three reasons why you should consider investing in a POS system for your business:
Higher Sales Volumes: A well-functioning POS system can help to drive increased sales volumes for your business. By automating aspects of the sales process, such as processing invoices and recording customer transactions, a POS system can help to streamline the sales process, freeing up your employees to focus on other tasks. This can lead to higher sales volumes and improved profitability for your business.

Improved Customer Services: A well-functioning POS system can also help to improve customer service. By automating various aspects of the sales process, such as order processing and tracking inventory levels, a POS system can help to minimize errors and delays in the customer experience. This can lead to increased satisfaction rates among your customers and greater loyalty towards your business.

Reduced Costs: Investing in a POS system can also lead to reduced costs associated with running your business. 
Benefits of ordering with a point of sale system
There are many reasons why you should be using a sale system to increase your sales. Here are five of the most common benefits: 
Increased efficiency – With a point of sale system, your employees will be able to more quickly and easily process orders. This will help you eliminate delays in customer service and delivery, and increase your bottom line. 

Increased accuracy – A point of sale system will ensure that all orders are accurate and correct. This will help you avoid mistakes that can negatively affect your business' reputation and lead to lost sales. 

Reduced customer confusion – With clear instructions and easy-to-use menus, your customers will be able to navigate your point of sale system with ease. This will reduce the amount of time they spend trying to figure out how to use it, which can lead to more sales. 

Improved security – A point of sale system is typically secure, which means that your customers' information won't be stolen or hacked in any way. This will make your business more reliable and safeguard its data from potential attack.. 
How do you choose suitable software?
There are many different software programs on the market. It can be difficult to decide which one is right for your business. You need to weigh the different factors before making a decision. 
The most important factor to consider is your business's needs. Do you need a basic system or do you need more features? Then, you should consider your budget. Are there any additional fees required? Finally, think about how many sales associates you have and what type of experience they have with computers. If they are not computer-savvy, then you will want to choose a software that is easy to use. Once you have evaluated these factors, you can begin to look for suitable software.
How to set up and run your point-of-sale system?
Running a successful business today requires having the latest and greatest technology in place. This includes, but is not limited to, a point-of-sale (POS) system. POS systems allow you to track sales and inventory in real time, making it easier to make informed decisions about what products to sell and how to sell them. 
Setting up a POS system isn't difficult, but it does require some initial investment. The good news is that there are a number of Point-of-Sale hardware and software providers available that can help you get started quickly. Once your POS system is in place, there are a few things you should do to keep it running smoothly. Here are four tips for optimizing your point-of-sale system: 
1 Prepare your business for POS: Before you install or start using your Point-of- Sale system, make sure all the business accounting, invoicing and customer data is ready to go. You will need this information to manage your transactions and create reports accordingly. 
2 Set up accurate transaction records: Every time someone makes a purchase through your Point-of- Sale system, make sure you capture the transaction data fully and accurately.