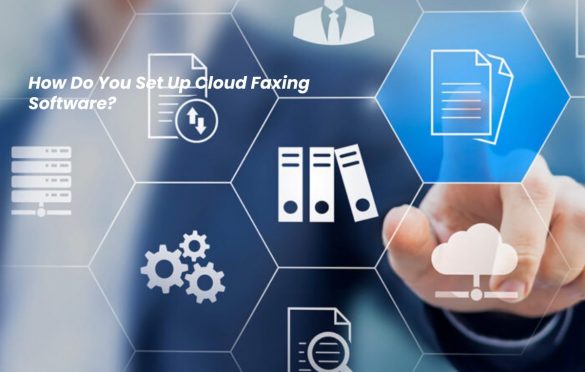 How Do You Set Up Cloud Faxing Software?
Many people remember when a phone line was required to set up a fax machine. The process was often confusing and frustrating, taking hours to complete and figure out before sending or receiving the first fax. As most businesses migrate to cloud operations, many people wonder if hassles are involved. Discover how easy it is to set up cloud faxing software and how it improves efficiency immediately.
Getting Started
No complex installation or setup is required for cloud faxing software when you try out FaxBridge from mFax for your business. The plug-and-play operation means everyone can send and receive faxes in minutes. Plus, FaxBridges are preconfigured and assigned to your accounts to make the process easy. FaxBridge is a VoIP fax adapter that connects your analog fax machine to your internet service, eliminating the need for an exclusive analog phone line.
What is an Analog Telephone Adapter?
As a cloud fax solution, FaxBridge is an analog telephone adapter (ATA) that connects your fax machine to the internet. As a result, you can eliminate analog phone lines dedicated to your fax machines and save money. Additionally, all documents are sent over a secure network to ensure they are reliably delivered and regulation-compliant.
How Does an ATA Work?
Using an ATA means sending fax transmittals takes seconds rather than minutes by eliminating paper. The traditional fax machine is assigned an IP address to communicate via the secure cloud network. Any fax-enabled, analog device can connect to FaxBridge to send and receive faxes via email rather than feeding in one sheet of paper at a time. Plus, recipients receive email fax transmittals directly to eliminate interventions that could cause security breaches.
Steps for Success
Starting the process is simple and takes minutes complete. Installing a FaxBridge requires a few easy steps, including:
Plug in the included phone cord in the port on the back of the fax machine and the FaxBridge's fax port
Connect an ethernet cable from the router or wall into the FaxBridge's WAN port
Plug the power cable into the FaxBridge and into an outlet
Give the system a few minutes to communicate to the servers and wait for the light to come on, indicating your fax machine has an assigned IP address and is ready to send and receive faxes
Do It Now
If you're contemplating transitioning to cloud faxing, do it now. Everyone depends on the flexibility and scalability of cloud technology to improve efficiency and streamline operations. Anything less means your business is being left behind as the competition adopts this important technology. Plus, saving time and minimizing investments help your company realize a fast ROI for changing over to cloud faxing.
Save Money and Time
Arguably the most significant reasons to change to cloud faxing is to save money and time. Instead of wasting money on phone lines, paper, and staff handling faxes, everyone receives and sends documentation via email. As a result, less effort is required to complete the same work.
Cloud faxing is the future, and you don't want to be left behind. Also, cloud fax systems are easy to install and use, so you can start immediately. Research the possibilities and discover how much time, money, and effort you save by investing in secure cloud fax services.