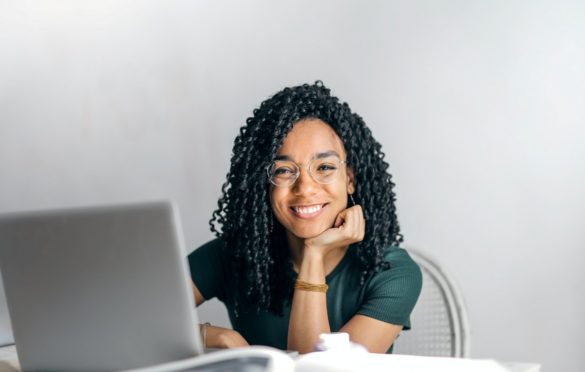 5 Essential Software for Social Workers
Social work seems to be growing more sophisticated by the day. Social workers are learning new approaches, have broader responsibilities, and are engaging with all types of different professionals.
In terms of direct services, social workers may have to offer counseling, therapy, and other forms of support. In terms of indirect services, they have to advocate for policies or community outreach. Social workers can specialize, too, in areas such as women's welfare, at-risk children, geriatrics, or certain cultures, religions, or populations.
With so much work, social workers need the best software to optimize their workflow, improve efficiencies, and serve their communities better:
#1 Case Management Software
Many social workers have dual roles nowadays, working in direct support and case management. So, what is case management? In a nutshell, case management is an evidence-based practice that customizes a plan for a client through the following:
Assessment
Planning
Implementation
Evaluation
Social workers who also practice case management have their work cut out for them. In addition to directly serving clients, they must collaborate with doctors, mental health workers, addiction counselors, and other professionals to craft the best options for their client's individual needs.
However, social workers performing dual roles know that their tasks are critical. Case management, in collaboration with social work, offers clients the following benefits:
Studies show that collaborative approaches lead to better outcomes. Clients are more likely to experience positive changes and reach their objectives.
Coordination between social workers and other professionals naturally leads to enhanced communication.
With social workers offering direct and indirect services, efficiencies improve. Clients wait less time to get what they need.
Health care costs are reduced when social workers serve dual roles.
Certainly, there are many benefits to clients, the community, and even the health care system when social workers practice case management. But as mentioned above, such social workers face more challenges.
For these reasons, many social workers are utilizing Sumac's case management and social service software that allows them to manage client lifecycles, calls, and referrals easily. It also allows them to track caseworkers, caregivers, volunteers, mentors, and donors. They can also use the software to report on case plans, activities, and outcomes.
The software makes it straightforward to collaborate. Social workers can use it to schedule tasks or follow up with a client or a caseworker to keep everyone on track. Reporting back to funders, donors, and advocating bodies is also relatively easy, as is creating personalized client emails that draw data from a social worker's database.
#2 Word Processor
Social workers need to write documents, but perhaps not enough to invest in Microsoft Word. There are free options like Google Docs that help them create documents. In addition, Google Docs makes it easy to collaborate with other professionals.
#3 Presentation Program
Social workers occasionally need to create presentations for donors or their managers. Microsoft PowerPoint is an excellent way to create a slideshow presentation, though it costs money. Free alternatives like Google Slides, Canva, and Prezi are almost as good.
#4 Dropbox
Dropbox allows social workers to store files and quickly share them with others. The free version of Dropbox offers 2GB of storage, enough to share images, documents, and other small files.
#5 Slack or Signal
Slack allows social workers to communicate securely with their team members as it encrypts data. Social workers should also consider downloading Signal. The messaging app is renowned for its security and is used by journalists and activists worldwide.
Social workers undoubtedly have demanding jobs. With these five essential tools, they can securely improve productivity and workflow.