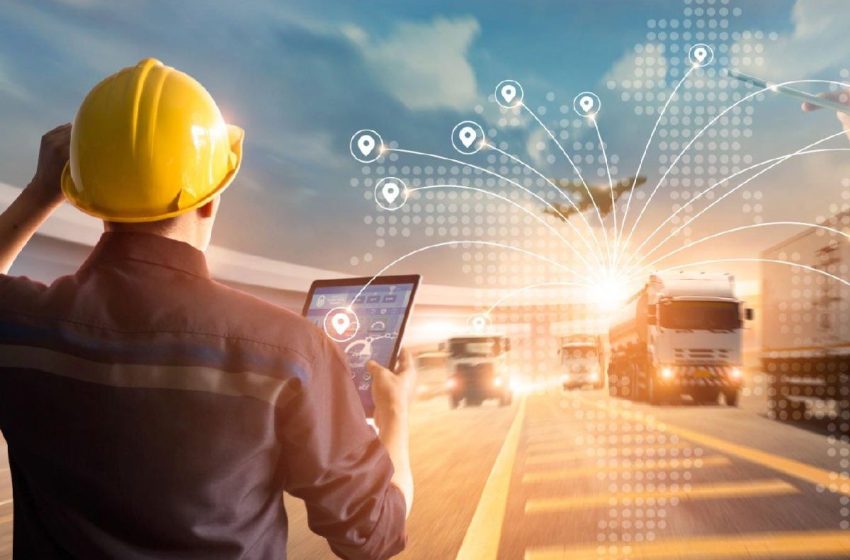 How to Become a More Organized Fleet Manager
Organized Fleet Manager: Don't be fooled. If you want to be a success at managing your fleet, you can't fly by the seat of your pants and just take things as they come each day.
You have to be proactive and organized. Are you clear about where to start?
The Secret Weapon: Being Organized
Most people are sloppy. They cut corners and they don't stay on top of all the details they're supposed to track.
As a result, many owners and managers are often disheveled, rushed, and confused. They find it difficult to concentrate or get essential work done.
Do you want to know their problem? As writer Sam Spurlin explains, "Regularly diving into intense concentration and frankly uncomfortable levels of focus are what separate the people who add value in any profession from those who dabble in the unremarkable shallows."
And guess which folks are able to concentrate, focus, and dive headfirst into deep work? People who are organized.
If you're a fleet manager, being organized is one of the biggest things you can do to set yourself apart, improve the performance of your fleet, and get superb results.
Tips to Become a More Organized Fleet Manager
Being organized doesn't happen by accident. You have to plan for it. Here are six of our best tips for fleet managers.
1. Embrace Technology
Using the proper technology can substantially enhance your organizational skills. Fleet management software can automate various processes, from tracking vehicle usage and scheduling maintenance to monitoring fuel consumption.
Fleet maintenance software can be used to track work orders, automate PM schedules, meet safety and compliance standards, document completed work, benchmark standard repair times, and schedule shifts for increased productivity.
Then there's telematics, which can provide real-time data about driver behavior, vehicle location, and operating conditions. Systems like these not only reduce the risk of human error, but they also free up time you can use for strategic planning and decision-making.
2. Use Regular Maintenance Schedules
Staying on top of maintenance schedules is a necessity. But it can also be an extremely challenging task, especially if you have a large fleet with dozens or hundreds of vehicles.
Fortunately, there are ways to get more organized on this front. Fleet maintenance software is probably the place to start.
This technology allows you to input each vehicle's information – including age, mileage, VIN, model, etc. – then automate reminders for routine checks and preventive work. Once it's automated, you don't have to worry about it.
3. Streamline Your Communication
Whether you're using email, messaging apps, or fleet management software, you should have clear protocols for communication. For example, a designated system for drivers to report vehicle issues or incidents is essential.
Regular team meetings can also be beneficial to discuss common challenges, brainstorm solutions, and reinforce company policies.
4. Prioritize Proper Driver Training
You can do yourself a huge favor by taking the time to prioritize driver training, rather than treating it as an onerous duty you have to do. Too many fleet managers regard driver training as nothing more than keeping everyone safe and checking off some boxes.
But it plays a key role in helping your team stay organized. When drivers are in the know and have a clear idea of protocols, checklists, and processes, that keeps them more organized. As a result, you won't have to spend as much time putting out fires.
5. Be Meticulous With Accounting
An organized fleet manager should have a clear grasp of where the fleet's money is going. Track expenses such as fuel costs, maintenance and repair bills, insurance premiums, and driver wages.
Fleet management software, which we mentioned earlier, is designed to help with this. It provides reports that break down costs and unveil trends.
Identifying and monitoring your fleet's expenses can help you locate cost-saving opportunities and make informed budgeting decisions. It's too easy to fall behind on accounting, but that's an error which is simply not worth the risk.
Staying up to date with accounting is a must – you should address it every single day. Never leave the office without reconciling all accounts.
6. Stay on Top of Industry Standards
Don't forget the importance of staying aware of industry trends, regulatory changes, and best practices. There are plenty of ways to stay connected on these topics, including:
Subscribe to industry publications
Join professional organizations
Attend conferences
Participate in webinars
Ongoing education can supply fresh ideas for improving your organizational skills and overall fleet management practices. You ought to stay dialed in and focused on whatever's going on in your industry at all times.
Adding it All Up
There's no secret solution or singular formula for being a successful fleet manager. But if you put your mind to it and focus on becoming more organized, you will immediately enjoy more success and focus. Apply the tips highlighted above to get started on the right path!