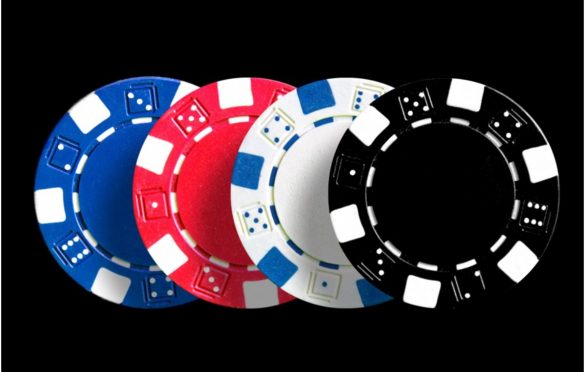 Mobile Poker Apps That Are Worth A Download
Online poker doesn't seem to generate as much attention as it once did. In the mobile arena, in particular, we pay much more attention to what we might think of as more conventional video games or apps. There's an occasional frenzy over the latest Pokémon games for instance, and every now and then a new "time-waster" puzzle game goes viral. And of course, there's a sort of unofficial top tier of creative, strategy, and/or multiplayer games that largely define the mobile category –– such as the vastly popular game Call Of Duty with its Battle Royale mode where 150 players fight to be the last one standing.
Amidst these mainstream gaming options though, there are still a lot of mobile poker apps that are quite popular. Even in cases when these apps don't involve real-money gaming, they offer real-time multiplayer interaction and satisfying simulations of the real thing.
With this in mind, we're highlighting a few mobile poker apps that are particularly worthwhile.
Poker Face
We'll mention this one first because it might just be the trendiest poker game out there. In 2020, a Towards Data Science's write-up on poker gaming highlighted a pretty sensational spike in the app's popularity during the pandemic. And while we know that online and mobile poker, in general, saw more activity while people were in isolation, this app thrived for a clear reason: It infused online poker with video chats. Through Poker Face, you can connect with up to four friends around a virtual poker table and enjoy the game with play money. It's a great social option in the poker space, even if it may not be as deep or complex as some other poker gaming experiences.
Poker Heat
If you're looking for a particularly exciting mobile poker experience, you probably don't need to search very far beyond Poker Heat. Everything from how the cards are dealt to how the buttons depicting your options shimmer conveys a sense of action in this app. It can feel a little fast at times, but it's a very well-made poker game, as well as one of the most satisfying you can find from a competitive standpoint. The goal in Poker Heat is not to win a hand or a game so much as to advance through different "leagues," essentially joining new tiers as your game improves.
Zynga Poker – Texas Hold'em
"Zynga" is one of the most well-known names in the digital poker world, so it's no surprise the company also has one of the most enjoyable apps on the market. Zynga Poker – Texas Hold'em is more or less the standard in terms of pure gameplay, It's a mainstay for players on Facebook, and an app highlighted in Poker.org's beginners' guide to poker as one of the best free-play apps available. In the Zynga app, you set up a character icon, you're given free chips to play with, and you compete with other live players in a pleasant and fast-moving digital poker environment. There is one downside, which is that Zynga is known for pushing in-app purchases rather annoyingly. But for many, this negative is offset by game quality, as well as the size of the community (which means there are always more than enough people to play against).
Global Poker
Global Poker is not entirely unlike Zynga in its presentation and execution. The games look and feel somewhat similar, essentially giving players what one might call the classic mobile poker gaming experience. There are a few quirks with this particular app that lend it additional appeal. First, there's the fact that free chips are doled out every 15 minutes — which renders in-app purchases like those in Zynga unnecessary. Additionally, there's a bizarre system that serves as a roundabout way of playing poker for real money. Basically, it comes down to digital tokens. Players can purchase "Gold Coin" play money credits and earn "Sweeps Coins" by doing so. Those "Sweeps Coins" can then be used in sweepstakes poker games, which involve cash prizes. It's not straight-up real-money poker, but it's still a good option for those who want real stakes.
Texas Hold'em (Apple)
On the Apple Store's 10th anniversary, balloons float and bounce around on the screen as a celebration when searching "10 years" in the app store. But aside from this, Apple also re-released it's own Texas Hold'em mobile app, which was the first beloved mobile poker game — and in fact, it's the first game of any kind that was ever sold in the iOS store. It was updated in 2019 and now represents one of the most professional and straightforward (in a good way) games in the category. It's a free app now, and one that invites you to work your way through a virtual poker career in appealing settings and against a now-expanded community of characters.
These are not the only mobile poker apps you might enjoy, but they represent some of the best quality in a category that shouldn't be overlooked by mobile gamers.