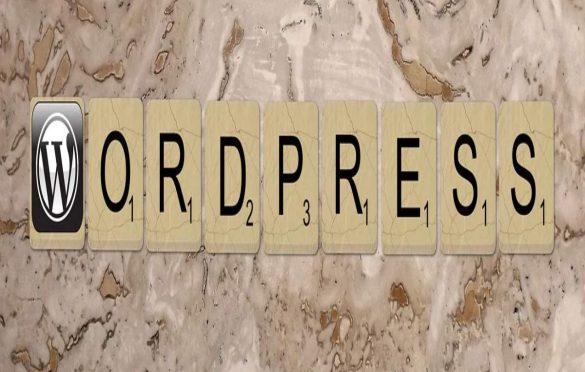 How To Make Your WordPress Site More Accessible?
WordPress is a flexible platform for creating functional and effective websites. However, a WordPress site does not come with ADA compliance out of the box. You'll need to take the proper action to make sure that all users have access to the useful information of your site.
Is WordPress ADA Compliant?
WordPress is a multi-purpose content management system that you can use to reach your goals. However, there are things you need to be aware of in terms of ADA compliance.
As per the experts at AudioEye:
WordPress is a platform committed to inclusive and accessible as possible, and its objective to make WordPress bundled themes WCAG 2.0 AA compliant and Admin where feasible. Moreover, there are accessibility-related themes that confirm to pass basic accessibility necessities, but WordPress do recognize, though, that not all features and functionality fully comply.
Start With an Accessibility-Ready Theme
Starting your website creation with an accessibility-ready theme will save you a lot of the work required for achieving your goal. Alternatively, you can install a WordPress accessibility plugin that will help you make your website usable by all.
A plugin specifically designed for improving accessibility has shortcuts for implementing useful functionality. For example, a plugin can help you make provisions for those that use screen readers or are vision impaired.
Make Sure Content Is Readable
Breaking your text into short paragraphs and using a readable font will help users enjoy your content comfortably. Your chosen font size should be enough to make out the text without readers having to strain their eyes. Using lists and choosing vocabulary that doesn't exceed the 12th-grade level should add to the readability of your content.
Provide Appropriate Navigation
Your website's visitors will be arriving on your site through various devices and readers. Ensuring your navigation menus are mobile-friendly and fully responsive for all circumstances will help with ADA compliance. Check to see that users can access menus via keyboard including all submenu items.
Use Headings
Headings allow you to break your content into sections that can easily be scanned by scrolling through your post. They also allow readers' eyes to easily digest text line by line. Make sure to use heading tags in their proper order.
Heading tags should adhere to the hierarchy that your content naturally provides. An H1 tag should be reserved for the most important heading on the page. You can continue with an H2 tag and place an H3 tag below that is the subsection is tied to the previous section.
Optimize Hyperlinks and Images
To optimize your page's hyperlinks, use a descriptive keyword as the anchor text for your link rather than 'Click Here.' For instance, if your link leads to a personal finance tutorial, you can make the phrase 'personal finance tutorial' clickable or just the word 'tutorial.'
You should also practice proper naming conventions with your images. Other than using descriptive text as your file name, be sure to fill in the ALT text attribute as well. Besides helping with readability, it will beneficial to your search engine optimization efforts.
Be Mindful of Your Color Palette
Color use isn't something that website owners often spend time thinking about but can make a world of difference to someone with partial color blindness. Avoid highlighting text in red and orange. Be sure to read up on the color contrasts that are necessary for people with vision issues to be able to comfortably read your text.
Provide Accessible Forms
Forms are one of the ways with which you can interact with your audience. For all of your visitors to be able to engage with your content, choose a plugin that will help you set up your contact forms accordingly.
Offer Captions and Transcripts
Video is a popular method of sharing content in a way that promotes interaction, makes your website shareable, and achieves high conversion rates. However, you need to provide captions or transcripts so that everyone can consume the content.
Make Your Website ADA Compliant
Taking the necessary actions to achieve WordPress ADA compliance will keep you in step with regulations, boost your web presence against competition and give you access to a bigger audience.