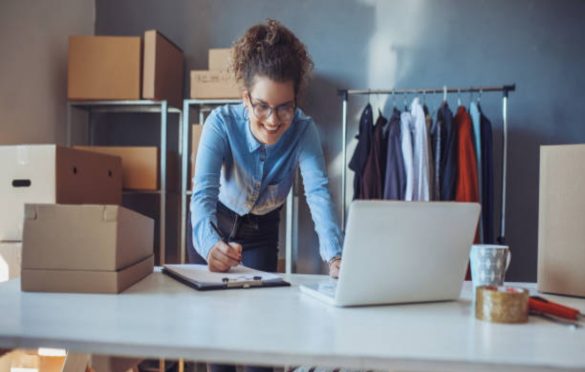 Here Are 3 Tools You Might Have Overlooked For Your Small Business
To be successful in business, it is imperative to stay ahead of the competition and spot new ways of making your company more efficient, your brand more desirable, and your role as a business leader simpler. This is especially true for running a small business because you will need additional leverage to springboard ahead of larger and better-funded competitors.
For small businesses, taking on larger companies head-on is a foolhardy endeavor because they will simply be able to outwork you, outspend you, and find it easier to attract new customers.
Instead, you must look towards innovative tools to maintain the health of your business and find new advantages over your competitors.
Here are three tools you might have overlooked for your small business:
Insider threat management can help prevent data leaks
To ensure the success of your small business, you need to maintain its financial health, the protection of your employees, and the reputation of your brand at all costs.
Unfortunately, data theft is prevalent among businesses, and particularly as a result of insider threats. An insider threat is someone within your company with access to sensitive data that deliberately or accidentally leaks that data.
Although you might imagine this issue is only apparent in large corporations who can't keep track of who they hire, it could be particularly damaging for a small business. You might not have as much data as a larger, better-known brand, but you will likely instill more trust and responsibility in each employee, allowing many of them to access the private information you do not want to be shared.
To fight this threat, you should consider investing in an insider threat management solution, which helps you spot unusual activity relating to your accounts and to fight the data leak if and when it happens. To find out more about insider threat management, click here.
Email automation software
Another tool you may have overlooked is email automation software. Many small businesses neglect to build an email list, thinking that it is an unnecessary distraction or too sales-orientated.
This is akin to leaving money on the table because very few brands would not benefit from cultivating a strong, responsive email list.
The reason is that while advertising and a social media presence helps build brand awareness, they will struggle to directly increase sales, which is why you spend so much money on those avenues in the first place.
On the other hand, an email list can be mailed daily with new offers, products, and information, which can drive up sales and keep your brand at the forefront of your customer's minds.
By automating your emails, you can make the process seamless, allowing you to focus on running your business rather than sending emails every day. To help with this, consider hiring an email copywriter who can write engaging emails that sell to your list.
Equip yourself for remote working with timesheet apps and cloud-computing
As the world becomes increasingly online-based, it is crucial that you move with the times. You may find that it is best to allow your employees to choose where they work, especially if you run an office-based business that spends thousands every month on rent and electricity.
To do this, you will need to replicate your existing business processes online. This means using timesheet apps to track your employee's daily work rate and using cloud-based platforms for data storage and project work.