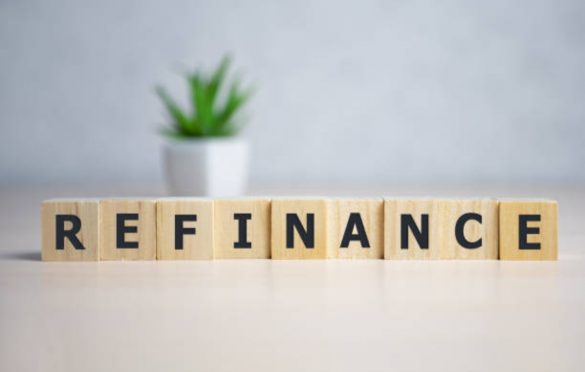 Will Refinancing Your Auto Loan Hurt My Credit?
If you have priced a new car recently, you may be suffering from sticker shock. While that may make driving your current vehicle more attractive, you might be able to save some money by shopping for a new loan instead of a new vehicle. The question is, how will that refinance or refinancing affect your credit score?
How Do You Refinance?
An auto loan refinance is not difficult. You'll have to do your homework, however. You will need to know what your vehicle is worth. Along with the value of your car, you have to know how much you still owe. Other important information includes your income and how much debt you are already carrying.
Armed with that data, you look at online and brick-and-mortar lenders to see what their current rates are. Online services such as Lantern by SoFi will allow you to compare refinancing rates from top lenders in one convenient application. Your current lender may even give you a new quote if your credit information has gotten better or if interest rates have dropped significantly. That kind of loan is called an internal refinance. When you come across an offer that you like, you apply for the loan.
That last step includes reading the contract small print. You must understand all the terms of your loan to negotiate it successfully.
Why Refinance?
If your credit score was appreciably lower when you took out the loan, you might want to look at a refinance. A student buying her first car, for instance, may have a low score. After a few years of consistent payments, she might see that her score has risen by several points, and she would qualify for better interest rates. That is especially true if she financed through a dealership or through the automaker finance company. Those rates are often higher than other loans.
If interest rates have gone down, it might be a good idea to consider refinancing. That is especially true if your loan is relatively new and you plan to keep your vehicle for several years.
Another reason to refinance is the consolidation of debts. Getting a lower interest rate shall save you enough to pay off other high-interest loans. It can also help you get out of an auto loan before the car depreciates and begins needing costly repairs. If you own a fleet, refinancing could free money you could invest in other areas of your business.
Does Refinancing Hurt My Credit Score?
The answer is yes…and no. Yes, inquiries to your lender that are reported to credit companies can lower your score, but not a lot, and not for long. Applying for an auto loan refinance could lower your score by a few points, but it will increase again, especially if you make timely and consistent payments. Plus, the appearance of several inquiries at once will tell someone looking at your credit that you were "loan-shopping."
Refinancing an auto loan does make a lot of sense at this time of high price stickers. Keeping that vehicle a bit longer and getting every bit of value out of it could be a sound business decision.