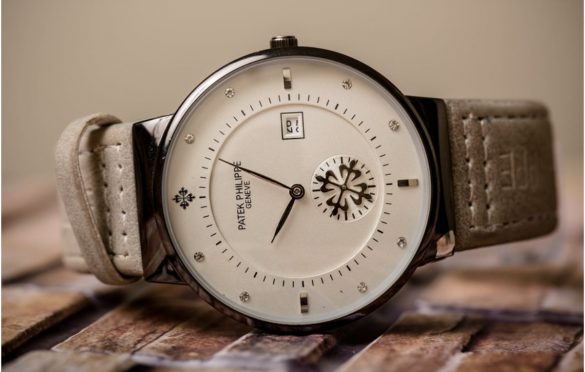 What Makes Them Tick: The Three Oldest Luxury Watch Brands
Here are three of the oldest luxury watch brands in the world. These brands and companies have been enduringly ingenious in their contributions to the business & history of watchmaking and the creation of exquisite pieces that embody man's "timeless" art of measuring and telling time while showcasing valued high-quality craftsmanship & materials. Some of these brands you may know and love. Others you might not have heard of unless you're a bonafide watch and timepiece connoisseur or horologist. It must be noted that the three watch brands featured in this article are the oldest luxury watch brands. So, while Patek Philippe is one of the top three luxury watch brands in the world, it arrived at the watchmaking scene later than the ones on this shortlist and is therefore excluded. With that clarified, let's get to know the oldie-but-luxury watch brands below and have a glimpse behind their case backs to understand what has kept these individual brands ticking for so long!
1. Blancpain
The world's oldest luxury watch brand, Blancpain, was founded by Jehan-Jacques Blancpain in 1735. He opened the first Blancpain workshop in his Villeret home in Switzerland. The brand and company then became successful by producing a limited number of watches per year. In addition, Blancpain produced watches at the request of the French navy, as they were looking for reliable, resilient watches that could withstand their arduous underwater operations. The company was out of business for some time but was revived in 1983. The Swatch Group now owns Blancpain.
What makes them tick: If you look at the watches from Blancpain, it is clear that it draws its inspiration from its storied past. Blancpain's renowned 1735 Grande Complication, one of the world's most complex and complicated watches, is an example of this. French-Swiss watchmaker Dominique Loiseau made only 30 of them, utilizing centuries-old horology expertise and knowledge instead of today's computer-aided watchmaking processes. Good luck looking for watch parts from Watch & Style if ever you have one of them and happen to break it!
2. Vacheron Constantin
Vacheron Constantin is probably the most well-run watch company on this shortlist. After all, it is the oldest uninterrupted (for more than 400 years!) manufacturer of Swiss-made luxury watches and timepieces. Jean-Marc Vacheron founded his watchmaking company in 1755 in Geneva, Switzerland, known today as the hub of Swiss watchmaking. When Vacheron's grandson, Jacques-Barthélemy Vacheron, met and partnered with François Constantin, their business thrived, and Vacheron was able to sell more of his watches. Vacheron Constantin managed to survive the French Revolution while headed by two women, no less, who took the company into the 20th century. The desire to move onwards toward the future while maintaining strong cultural ties defines the oldest Swiss watch brand.
What makes them tick: Vacheron Constantin is a watch brand and company that mellifluously fuses French taste with Swiss technology. The watch brand is famous for its Haute horology timepieces and complications, perfect for people who appreciate the quality craftsmanship and the art of fine watchmaking. In addition, thanks to their innovative in-house machines, it became the first to produce standardized interchangeable watch parts. In the past, most of the Swiss watch companies of yore had to halt their production, let the brand and company rest, or sell it altogether. But with creativity and adaptability par excellence, Vacheron Constantin has weathered all the storms and has stood the test of time.
3. Breguet
The brand credited with inventing the world's first wristwatch (Breguet No. 2639) in 1810 was first established by Abraham-Louis Breguet in 1775. The Queen of Naples, Caroline Murat, also ordered her own wristwatch – and Breguet completed hers in 1812. The fact that Breguet was responsible for producing the first wristwatch definitely makes it one of the most extraordinary of the oldest luxury watch brands. The brand and company also created timepieces for the likes of Marie Antoinette and Napoleon Bonaparte. The Brown family of England privately owned Breguet from 1870 to 1970. After two decades, the watchmaking company was acquired by the Swatch Group in 1999 and continues to produce watches and timepieces of the highest quality.
What makes them tick: Breguet's impact on watchmaking history and contemporary culture has been felt as it has been worn by those from royalty and nobility, celebrities, and politicians since its inception. The brand and company's pioneering spirit of innovation is also evident because Breguet did invent much of the modern watch movement technology that we take for granted nowadays. Breguet's cutting-edge innovations include manufacturing the world's first self-winding watch, the minute repeater's gong spring, the tourbillon, and other groundbreaking creations. Breguet is an elite watchmaking brand and company so highly respected among connoisseurs. However, it is a rather anonymous brand in all fairness to the general public, just as all true legends are.
Author's Bio:
William Ross is often described as a jack of all trades. He loves to explore new things and cultivate his knowledge everywhere he goes. These days, he spends most of his free time writing about watches and watch accessories, as he is a collector himself.