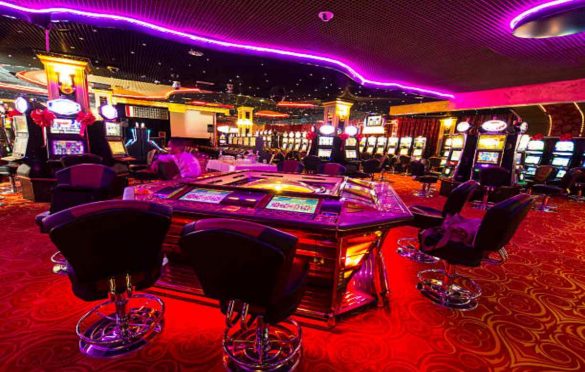 What Does Deluxe Mean In Slot Games Titles?
Slot Games: One word that keeps popping up in NetEnt slots titles is deluxe, some players question what exactly this means.
Slot game titles
Although players may not initially realise it, the title of a slot game is one of its most vital aspects. Slot games with an exciting title are more likely to attract players than a slot game with a bland title. A title also needs to be indicative of the game itself, it needs to reflect what is actually happening in a game, otherwise it will cause controversy for being false advertising. As there is only an ever growing amount of slot games, choosing an appropriate slot title is not always easy for developers. Sometimes, there are games which share a slot title. However, these will always be games that have been created by different developers.
Deluxe slot game examples
In the slot game world, a game with deluxe in the title essentially means bigger and better. Sometimes this title is an original game while other times it is a remake or sequel. The following are some of the best examples of a deluxe slot game.
Book of Ra Deluxe – This is a slot game that takes the original Book of Ra and makes it better. Powered by Novomative, this slot game has gone on to achieve legendary status amongst players thanks to the imaginative theme and fun characters. Players will enjoy this adventure based slot thanks to its amazing graphics and sounds that will make you feel as if you are finding ancient Egyptian treasures and the great bonuses the game has to offer.
7's Deluxe Jackpot King  – Developed by Blue Print, this deluxe slot game certainly lives up to its name thanks to the amazing progressive jackpot that it offers players. This slot also has wonderful graphics and a great setting, the slot has a classic design that players will love.
Other common slot title names
Deluxe is certainly something that can be found in many slot titles, however it is not the only commonly used word that players will come across. The following are some of the words that are most popular in slot titles.
Fortune – One word that keeps popping up again and again in slot titles is fortune, this makes sense as it refers to a large amount of money, something that players are hoping they can win. Fortune is used in many different contexts, sometimes it refers to money while other games will have it to refer to luck.
Mega – This word is similar to deluxe, if a developer wants players to know that their game is bigger than the average slot the chances are they will put mega in the title. This mega can refer to the reel size, the amount of bonuses in the game or even the potential payout that players are hoping to receive. It is a versatile title.
Overall
As well as deluxe, players will also come across recurring phrases in slot titles, such as mega, jackpot and deluxe. These can give players clues about what to expect from a game.