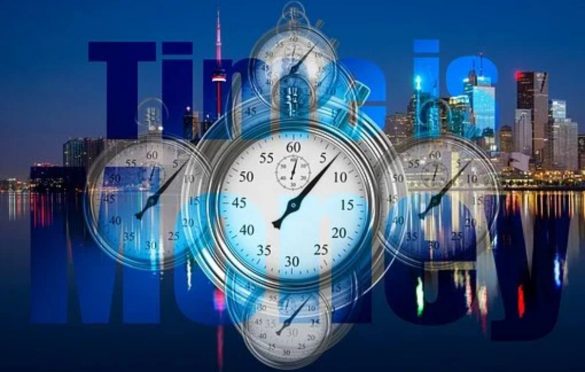 Time Tracking Tips
1. Check Your Time
Know how you exactly spend your time. When you work in an office, you need to be aware there are certain tasks that steal your time. That way, you would be able to do something about it. You might be spending an hour or more on email, for example, instead of getting important projects completed. When you know where your time is being spent exactly it can help you make good decisions about buying software to speed up lower-level processes or delegate tasks to others. Use Tracktime24 to monitor your time and know exactly where your time goes.
2. Set Yourself a Time Limit
It can actually be fun to set a time limit on a task. This is similar to a game. There are some companies that divide up their employees into groups. Then the group that completes a task or project first receives a reward. This principle can be applied to any task or project. Set definite time limits for your tasks, like one or two hours. Then try to get the task completed within this timeframe. You will be excited as you are doing it.
3. Use Software Tools To Help You Manage Your Time
Technology offers a sophisticated way to help you manage your time. There are various apps that are available that can track your employees' time. This allows you to monitor them checking in and checking out. There is a wide range of tools and apps available on the internet, and some can be helpful for business management purposes, especially for assessing and monitoring your daily progress. Many paid versions of apps offer advanced functions that can provide you with a better user experience and give you additional control.
4. Make a To-Do List
When you have a list, it helps to save time. You won't need to wonder what you should do next or what is on your daily agenda. Instead, having a list will help keep you motivated and focused. Each time you check a task off your list your satisfaction will increase. Lists also allow you to monitor and see your progress. Even if there are distractions all around you, your list can help you stay on track.
5. Plan ahead
One of the most critical aspects of time management is to plan ahead. Ideally, you will want to plan ahead for a week or the day before at least. When you know what you need to get done exactly for the week or day, you can stay focused and organized. You can divide up tasks into days to determine in advance the amount of time that you need to finish a project. Even if you just spend a couple of minutes planning ahead it can help to transform the way you work.
6. Begin With Your Most Important Tasks First
Your most important tasks should be done first thing in the morning. Do all of your hardest, most stressful tasks in the morning, which tend to be the biggest part of your work. There is a simple reason for this. You will be the most energetic in the morning. Therefore, you can tackle your tasks competently and efficiently. Also, that feeling of accomplishment that you will feel in getting the most important things done in the morning will make the rest of your day so a lot better.
7. Outsource and Delegate
You cannot do everyone on your own, so delegate and give yourself some slack. It might be time to train somebody to do some basic processes in your office or work. This frees up your time so you can focus on more complex tasks or larger projects. To save money the work can be outsourced to an experienced freelancer.
8. Focus on Only Task at a Time
Once you select a task to work on, see it through all the way to the end. Get it completed. Avoid only doing half work, meaning that you abandon a task that you are working on to do something completely different. An example of half-work is you are working on a report and then you check your email for absolutely no reason and reply to it. This is poor time management and is bad for your concentration as well. You will lose any momentum you had. To avoid these pitfalls, focus on the task in front of you.