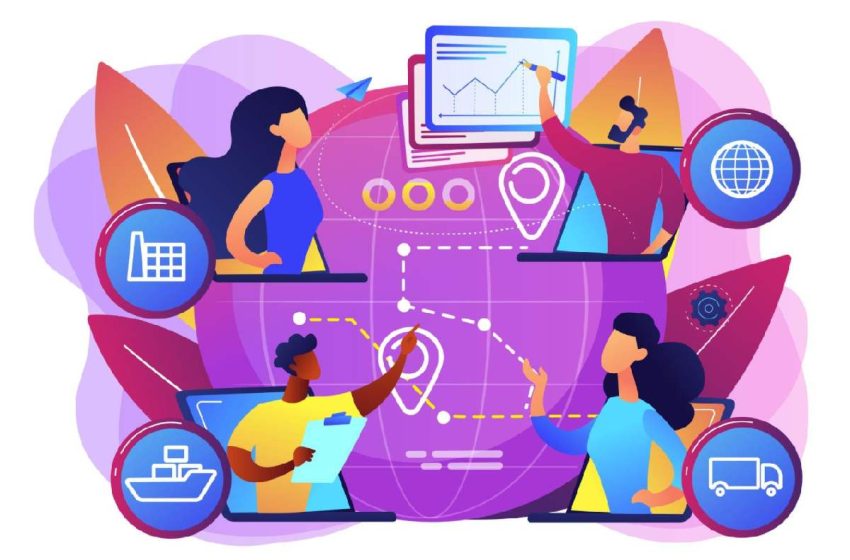 The Power of ServiceNow Integration: Connecting Your Enterprise
Power of ServiceNow Integration: In today's fast-paced business landscape, enterprises rely on a multitude of tools and platforms to manage various aspects of their operations. However, this decentralized approach often leads to fragmented data and processes, making it challenging to achieve true efficiency and collaboration. That's where ServiceNow, a leading cloud-based platform, comes into play. ServiceNow solutions offer a unified and comprehensive approach to managing IT services, HR, customer service, and more. But what truly unlocks its potential is ServiceNow integration. In this blog post, we will explore the power of ServiceNow integration and how it can connect your enterprise for greater efficiency and productivity.
The Challenge of Disconnected Systems
In many organizations, different departments and functions use a wide array of software tools and applications to perform their tasks. These tools may include customer relationship management (CRM) software, human resources management systems (HRMS), IT service management (ITSM) platforms, and many others. While each of these tools serves a specific purpose, the lack of integration between them often results in data silos and inefficient processes.
For example, consider a scenario where an employee requests IT support through one system, while HR manages employee information in another. If these systems don't communicate with each other, it can lead to delays in resolving IT issues or updating employee records. This disconnected approach can hamper productivity, create bottlenecks, and hinder collaboration.
The ServiceNow Advantage
ServiceNow is designed to break down these silos by providing a unified platform that streamlines workflows and connects various functions within an organization. It offers a range of solutions, including IT Service Management (ITSM), Human Resources Service Delivery (HRSD), Customer Service Management (CSM), and more. However, it's the power of ServiceNow integration that truly transforms how businesses operate.
Harnessing the Power of ServiceNow Integration
ServiceNow integration involves connecting ServiceNow with other software systems and applications used by an organization. This integration can be achieved through various means, such as APIs, connectors, and middleware. Here's how ServiceNow integration can benefit your enterprise:
1. Streamlined Processes
Integration allows data and processes to flow seamlessly between different systems. For example, when a new employee joins the company, ServiceNow can automatically trigger the creation of a user account in IT systems, update HR records, and even initiate the onboarding process—all without manual intervention. This streamlines processes and reduces the risk of errors.
2. Enhanced Visibility
Integration provides real-time visibility into various aspects of your organization. With all data consolidated in ServiceNow, you can gain insights into IT incidents, HR requests, customer service tickets, and more from a single dashboard. This visibility enables better decision-making and faster response times.
3. Improved Employee Experience
ServiceNow integration can significantly enhance the employee experience. Employees can access a self-service portal that offers a unified view of their IT requests, HR information, and more. This not only empowers employees to resolve issues on their own but also reduces the burden on IT and HR teams.
4. Greater Efficiency
By automating repetitive tasks and processes through integration, your organization can achieve greater operational efficiency. For example, ServiceNow can automatically route and prioritize IT support tickets, reducing resolution times and increasing productivity.
5. Enhanced Customer Service
For businesses that use ServiceNow for customer service management, integration can lead to improved customer experiences. ServiceNow can capture and centralize customer interactions, allowing support agents to access a complete history of customer interactions and provide more personalized service.
6. Scalability
As your organization grows, ServiceNow integration ensures that your systems can scale with you. You can easily add new applications or systems to the integration ecosystem, allowing for a seamless expansion of your technological infrastructure.
Real-World ServiceNow Integration Scenarios
ServiceNow integration can be applied to a wide range of scenarios across different departments within your enterprise. Here are a few examples:
1. IT and HR Integration
Integrating ServiceNow's ITSM and HRSD solutions enables a seamless onboarding process for new employees. When HR initiates the hiring process in ServiceNow, it can trigger the creation of IT accounts, access permissions, and even order necessary equipment—all automatically.
2. Customer Service and Sales Integration
For businesses using ServiceNow CSM and CRM systems, integration ensures that customer service agents have access to the latest customer data and interactions. This empowers them to provide more personalized and efficient service.
3. Finance and Procurement Integration
ServiceNow integration can also extend to financial and procurement systems. For instance, when a department requests a purchase through ServiceNow, integration can automate the approval process and update financial records in real-time.
Choosing the Right Integration Partner
To harness the full potential of ServiceNow integration, it's essential to work with an experienced partner who understands the intricacies of your organization's systems and processes. The right integration partner will assess your specific needs and design a tailored integration strategy that aligns with your business goals.
In conclusion, ServiceNow solutions provide a powerful foundation for managing various aspects of your enterprise. However, it's the integration of ServiceNow with your existing systems that truly unlocks its potential. ServiceNow integration streamlines processes, enhances visibility, and improves the overall efficiency of your organization. As businesses continue to seek ways to connect their operations for greater productivity, the power of ServiceNow integration remains a valuable tool in the modern enterprise's arsenal.