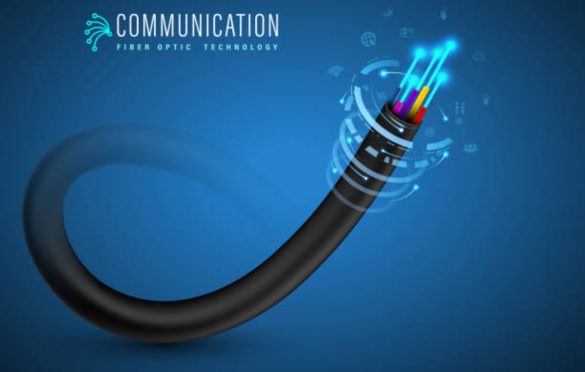 [Stories Behind] How Does JPT Become the Top Fiber Laser Manufacturer
The beginning of the JPT Opto-electronics Co's success can be traced back to 2006. The organization is a sophisticated and high-tech corporation specializing in researching, producing, and distributing fiber lasers, laser solutions, and intelligent optical devices. The company became publicly traded in 2019 when it was registered on the Science and Technology Innovation board of the Shanghai Stock Exchange with the stock number 688025. There are over 1,600 employees working for the firm, with more than 400 stationed in research and development. This represents more than 40 per cent of the total workforce.
JPT didn't start with all the glory and innovation it has today. In the beginning, JPT didn't know what to do and what field to enter. Chairman Huang Zhijia recalls that during their early days in business, they consulted the mentor of Dr Liu Jian. They decided to set foot in the global fiber laser market in this consultation. According to the mentor, the market has not yet developed, and it would be an excellent opportunity for JPT to pioneer its development.
During that period, The Wuhan Ligong Guangke Co. was the most successful firm operating in the area of photoelectric sensors. Following the extensive study of Dr. Liu Jian, his team concluded that many had already achieved a high level of success, and it would not be easy to outperform them. As a result, the firm decided to focus its efforts on developing fiber lasers.
The first product that JPT developed was the pulsed fiber laser. There was some demand from domestic customers, and these customers required laser marking in their businesses.
But the thing is, almost 90% of all the laser manufacturing companies in China were already making laser marking machines. This posed even more difficulty for JPT to penetrate the local market.
JPT then had to make critical decisions on the technical direction they must take with their fiber lasers. Pulsed fiber lasers have structural designs such as Q-switching, mode-locking, and MOPA.
Chairman Huang Zhijia used this example to help individuals grasp the distinction between MOPA versus Q-switching. He said- "The MOPA lasers are equivalent to smartphones, whereas the Q-switching lasers are equivalent to feature phones."
With that, it is evident that the customers would want to use smartphones. The first few companies that manufactured fiber lasers were Raycus Laser and Maxphotonics. These two utilize Q-switching technology, the same direction that IPG based in the United States is taking.
With this knowledge, JPT chose the opportunity for MOPA lasers. That path is quite different from the IPG course in the United States. This enables JPT to avoid direct rivalry with some other businesses that already have chosen Q-switching. This would provide excellent outcomes for the organization in the future.
The year 2007 marked the beginning of JPT's investment in the R&D of fiber lasers, which was precipitated by the company's newly discovered technological orientation. This featured a facility inside Singapore for conducting research. They developed a demo machine by following the common thinking of physical theory. Shenzhen would later play as the site for constructing their very first prototype. Around 2009, the JPT's lasers had reached a level of stability where they could put them to use.
In 2010, JPTs first batch of lasers seemed to have been ready to hit the market. However, during testing and usage by a client, the unit overheated caused by excessive heat. Eventually, after more than a year of development, millions were invested, and they ultimately reached massive manufacturing around 2012; nevertheless, the device did not become truly profitable for the company until 2014.
Throughout research and development towards manufacturing, the company has spent over a concerning seven years without profit. According to Huang Zhijia, Just the time of technology accumulation during the first couple of years was available to the company. They spend millions annually on research and development and then, later on, created the laser light supply for China.
Even though MOPA lasers might appear to be a significant advancement for the industry and JPT, they were tormented by a major issue: a 30 to 50% price spike over domestic Q-switched lasers. Additionally, the lack of brand identity and recognition, along with small-scale manufacturing, became difficult for them to start up sales.
JPT had no idea where the market demand for MOPA lasers was. As much as the technical direction was correct, without any sales, it was still a dead end. Two of their most valuable clients are the BEE customer while the other one is the Yageo customer; both of these clients have been extremely helpful to them in their research of the industry needs and demands.
The updated BEE model got released in 2014. Laser blackening of its aluminum layer is a process that could only be accomplished using the MOPA lasers. Other well-known manufacturers, including OPPO and Huawei, among several others, have also begun using MOPA lasers technology for this purpose. JPT found out that there are demands for MOPA lasers, only that the market has not yet been developed. This is where JPT was able to break ground, finding the market for MOPA lasers, and more importantly – it wasn't cultivated yet.
During that time, the SPI, the laser industry standard-setter, was also the primary provider of BEE. Subsequently, BEE requested JPT's participation in the research, and the two parties maintained pleasant communications. Foxconn and JPT also collaborated to create the blackening guideline for aluminum oxide frames, although BEE only purchases a small number from JPT.
Recognizing JPT's expertise in optical technology, BEE's purchasing manager discovered JPT at the start of the year 2014 and requested the opposite party to offer prototype equipment for tablet computers, but was denied by the JPT's research and development team.
"Our lasers are not ready yet. How can we start to make precision testing equipment?" At the moment when Huang Zhijia described the team's reply, everybody uniformly denied the command. However, due to BEE's persistent pushing, Huang Zhijia was convinced they had to take all possible opportunities. The 3 main creators of JPT agreed and devised a strategy for BEE's requirements in 5 days during the Chinese New Year holiday. Two months later, JPT accomplished this 10 million RMB order and has become BEE's supplier.
The last story is about the Yageo group. The Yageo group is the biggest client of JPT's MOPA lasers. The company helped JPT in seeing the prospects for MOPA lasers in different sectors. At that time, Yageo needed to make AOI testing equipment to resolve the wrong resistors.  They hoped that JPT would help them replace the old lasers in the resistance adjustment equipment and replace them with MOPA lasers.
This project would generate total revenue of 40,000,000 RMB, which surpasses JPT's revenue for the whole year, so they decided to give it a try. Unfortunately, JPT's position was not simple. Yageo's resistance trimming devices were all different; Replacing lasers was not as simple for JPT, they had to replace more components, such as the controls and even the whole system. JPT hired talents from other companies and neighbouring countries to solve this problem. It took them 1 year to replace more than 60% of laser sources for Yageo.
In fact, the technical barriers of resistor trimmers are pretty high. At that time, there were only three companies in the world that could make resistor trimmers, and JPT entered this field by coincidence. After years of exploration and progress, JPT is now the leader in special equipment for resistance adjustment machines.
This project with Yageo helped JPT explore the field further and expanded the use of the MOPA laser.
In this regard, Huang Zhijia said, "People work hard, God helps. During the period of starting a business, there are possibilities. Maybe this door will be closed for you, but another door will be opened for you. Try everything to find a way to seize every opportunity."
These stories are also the growth process and logic of JPT, from making laser light sources to sophisticated testing equipment and then to sophisticated laser-specific equipment. Customer satisfaction is the ultimate goal of JPT, and it is also the starting point and core of JPT's development experience.