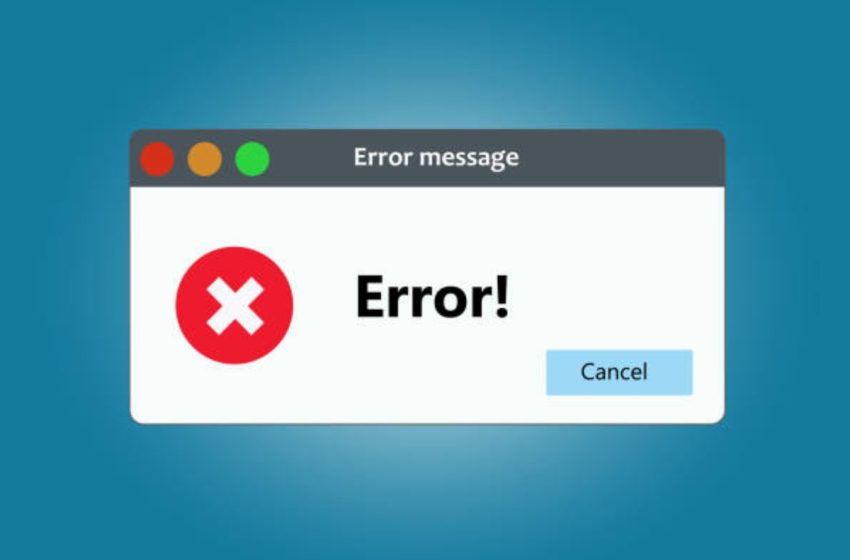 How to Resolve [pii_email_d2e14c6b10c781e8b6c4] Error – 2023
The error code pii_email_d2e14c6b10c781e8b6c4 frequently shows a problem with your Microsoft Outlook email client. However, this technical error might occur for various reasons. This editorial discusses in detail and troubleshooting steps for fixing the problem. Let's find out.
Here are some of the reasons listed below. Let's find out in detail.
Conflict of email accounts or settings.
Corrupted or Outdated software.
The error issues might be with your internet connection or email server.
Malware infection on your PC.
How to Solve [pii_email_d2e14c6b10c781e8b6c4] Outlook Error?
To resolve this pii_email_d2e14c6b10c781e8b6c4 problem, you can try the following troubleshooting solutions.
Ensure clearing the cookies and cache from the history of your browser.
Reinstall Microsoft Outlook from the official site.
You need to check for software updates and install them if available. Therefore go to the help menu and check for updates.
Remove or disable any conflict email accounts available.
Check for virus infection with your device if you have an antivirus program.
However, after trying all the above troubleshooting techniques, if the error continues, then you must contact Microsoft Support for additional support.
Conclusion
We believe the above effective troubleshooting steps may resolve the pii_email_d2e14c6b10c781e8b6c4 error quickly. However, if the technical issue persists, we advise contacting a Microsoft support member for additional assistance might help you. If you have any remarks, please send your comments in the comment box below. Thanks.
Related searches
[pii_email_ccc72642c6c6e3fe8a61]
[pii_email_8a04977c69230edb9e5e]
[pii_email_951913e90540eed3d7f2]
[pii_email_e81149aedf5163435430]
[pii_email_bc0a4c46ed25ca97d421]
[pii_email_bc0a4c46ed25ca97d421]
[pii_email_ffa4dae37cdfac16e8d7]
[pii_email_f33f24d9f2e16b70be76]
[pii_email_169fd43b817e470ae301]
[pii_email_f9bfddf3103f659807df]
[pii_email_4f756e6f0b8aa8e6c202]
[pii_email_e7c410e5e6fee72ca67d]
[pii_email_e8bd8b5c3e6ba7551a13]
[pii_email_b50f2487ad88cad5488f]
[pii_email_10cb866b0b8f268f4a27]
[pii_email_f9bfddf3103f659807df]
[pii_email_206d8398c02a8b733263]
[pii_email_3a4de1ed75a7e06d7e60]
[pii_email_6d58080b4b0962443f2d]
[pii_email_b50f2487ad88cad5488f]
[pii_email_8fe0f671b361c8ac5776]
[pii_email_e8bd8b5c3e6ba7551a13]
[pii_email_2c6d2da7924176e83f00]
[pii_email_a1cc7b70d50b46098459]
[pii_email_8570bec3a66cb5d17cd3]
[pii_email_8f11625d0a000b277df2]
[pii_email_aedc4a3be3428a5007f5]
[pii_email_af270c373dcdfba790c0]
[pii_email_6d58080b4b0962443f2d]
[pii_email_21cd523c1657a8f83522]
[pii_email_b50f2487ad88cad5488f]
[pii_email_22e85382f7dc146ba521]
[pii_email_3e40d0a6420a0f8b5bfb]
[pii_email_fa726aae9810c9f726a1]
[pii_email_ccc72642c6c6e3fe8a61]
[pii_email_ccc72642c6c6e3fe8a61]
[pii_email_5553f4e1b087aa7bb88b]
[pii_email_3a4de1ed75a7e06d7e60]
[pii_email_ffa4dae37cdfac16e8d7]
[pii_email_6d58080b4b0962443f2d]
[pii_email_10cb866b0b8f268f4a27]
[pii_email_338034f14d68ea443925]
[pii_email_e7c410e5e6fee72ca67d]
[pii_email_d27ce59dbbab3d399dd3]
[pii_email_206d8398c02a8b733263]
[pii_email_338034f14d68ea443925]
[pii_email_21cd523c1657a8f83522]
[pii_email_ed48e0db261ba6ca800d]
[pii_email_387fb3a7cd2b118358b8]
[pii_email_fa857eec05e5a3cd13e3]
[pii_email_986f4eac5e8bf844dc05]
[pii_email_b50f2487ad88cad5488f]
[pii_email_8a04977c69230edb9e5e]
[pii_email_f2b2de632a0367c81cd1]
[pii_email_1d6e2d7bc212760b7714]
[pii_email_e7f71c0780ae9baa16c2]
[pii_email_2f385998c5e3f9e2d52d]
[pii_email_c752da6d57c276815ca2]
[pii_email_a8cab6e2369f28fa0301]
[pii_email_ac7bb0728863fba01c4f]
[pii_email_2790b3b8602012e917c9]
[pii_email_1ea62df2564daf6c39d5]
[pii_email_b2223c98d08eee1ba1b1]
[pii_email_c597d14b1eca08517963]
[pii_email_731e4fa49af5682d1af7]
[pii_email_7ea16c38bdbc2b3c4cca]
[pii_email_1d6e2d7bc212760b7714]
[pii_email_e6685ca0de00abf1e4d5]
[pii_email_ede4508531a11ede4b07]
[pii_email_8d77d735c270479e134a]
[pii_email_9adeb2eb81f173c673a5]
[pii_email_10cb866b0b8f268f4a27]
[pii_email_f2b2de632a0367c81cd1]
[pii_email_5d19fb717f1a7f40b03c]
[pii_email_57bde08c1ab8c5c265e8]
[pii_email_51379926175b1edb8738]
[pii_email_4fd014f39efe1745d8d1]
[pii_email_9f55451c2842463277c4]
[pii_email_140aef3f188184ed374d]
[pii_email_e43ebd016a192406b125]
[pii_email_3c71fd7e05f3e6d820db]
[pii_email_6907e04bc91aa2fb1d8d]
[pii_email_1db51141573eca3c3352]
[pii_email_55e94efa88af65b7658e]
[pii_email_631475f41965502850a9]
[pii_email_d44fdc206d0fd35f3f64]
[pii_email_e27a0a620c6d0454d994]
[pii_email_f4c2c602de1958dd0ca3]
[pii_email_dc7e929425c20fc4d8c2]
[pii_email_7e19be4aaa02404e4109]
[pii_email_4b585e62e693490667da]
[pii_email_ae5be122f1b8a614b942]
[pii_email_9b402ad1304f57c98cfd]
[pii_email_71bfef990cd79deb2e4e]
[pii_email_5b2bf020001f0bc2e4f3]
[pii_email_1e0f4e2dc0caa3e167df]
[pii_email_198387e2e81b070a9af4]
[pii_email_43ead0f0e82d290a6c10]