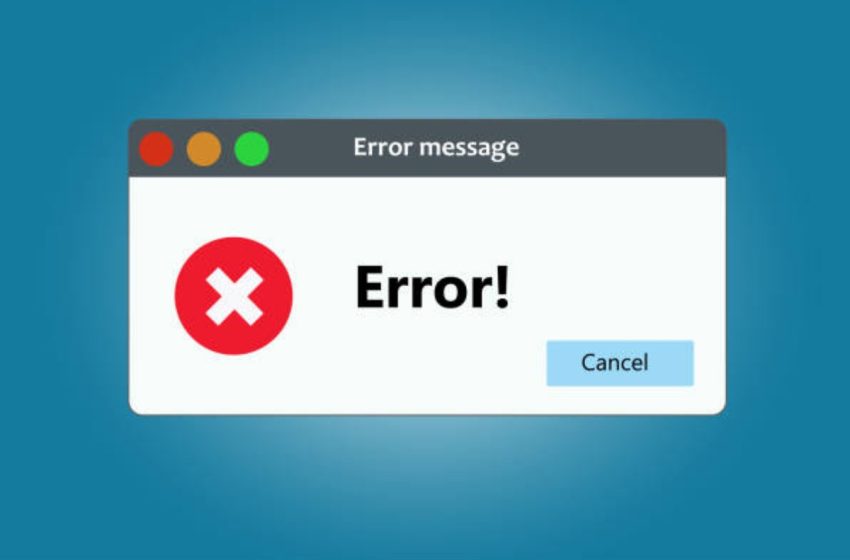 How To Fix [pii_email_578e486981a758e23729] Error?
Outlook is an email management system; you can manage your emails like a user account. But sometimes, you face errors like pii_email_578e486981a758e23729 while using Outlook. This article tries to provide the best solutions for solving the error.
Simple Steps To Solve [pii_email_578e486981a758e23729] Error
1. Clear Cache And Cookies
However, clearing can remove corrupt files. If you don't clear cache and cookies frequently, it triggers the pii_email_578e486981a758e23729 error. Then restart the Outlook program and re-login; this will resolve the issue efficiently. If the problem continues, then go to the next step.
2. Re-installing Office Package
Sometimes the pii_email_578e486981a758e23729 error is caused because the third-party software can corrupt executable files. The best option is to fix this problem by re-installing the Office package from the Microsoft official site.
3. Use The Web Application Of Outlook
The other best alternative is choosing the Outlook web application to overcome the pii_email_578e486981a758e23729 error code. This option might solve the issue very quickly.
4. Update Outlook Older Version to an Updated Version
You ensure that you installed the updated Outlook version; in other words, if you have an older Outlook version, due to incompatibility can arise pii_email_578e486981a758e23729 error. Therefore, installing an updated Outlook version can fix this error effectively.
Final Conclusion
Our main objective is to provide practical solutions that help to solve the pii_email_578e486981a758e23729  error code while using Outlook. We tried our best to provide effective solutions. If the error persists, we recommend you contact Microsoft heal team for further assistance.
Related Searches
[pii_email_59f0507ab5a17ec9eef6]
[pii_email_963ec239efc832a1e5ac]
[pii_email_9a524899afdaa211c911]
[pii_email_578e486981a758e23729]
[pii_email_2691d855fe6f6be75143]
[pii_email_f096de79851a3ae0de43]
[pii_email_9a524899afdaa211c911]
[pii_email_578e486981a758e23729]
[pii_email_2691d855fe6f6be75143]
[pii_email_0db4c7377a6d296af987]
[pii_email_6da2bf6e21c44979ce20]
[pii_email_09f8c2348745dc1ef1c5]
[pii_email_f4c2c602de1958dd0ca3]
[pii_email_a77847b671a1ccf8e3de]
[pii_email_0f56a3603727c3d40bd7]
[pii_email_64538ebdb93bd1402089]
[pii_email_3df10c6245403b742694]
[pii_email_e6a4fc2d84b21150a4ea]
[pii_email_715a1668075e316a119b]
[pii_email_217ec88b0775489bf051]
[pii_email_720e87c877ceaf8d3402]
[pii_email_293b38f4f70a60187ac3]
[pii_email_3a663c7708112be76f50]
[pii_email_0b9cde8d221aabd3f8da]
[pii_email_a1e29729b0e231571ee5]
[pii_email_d9c990879173f8bcde30]
[pii_email_0a1cfd21e50a43978579]
[pii_email_a0bed96318c1980ad1d4]
[pii_email_899139f7f24815cdc02f]
[pii_email_e31d52aa0d183b744ddb]
[pii_email_d9b4ece962ebe5e11422]
[pii_email_084bca03bb6198153969]
[pii_email_9a524899afdaa211c911]
[pii_email_578e486981a758e23729]
[pii_email_2691d855fe6f6be75143]
[pii_email_9a524899afdaa211c911]
[pii_email_578e486981a758e23729]
[pii_email_2691d855fe6f6be75143]
[pii_email_f096de79851a3ae0de43]
[pii_email_6ad2064cef3104d7b81f]
[pii_email_9a524899afdaa211c911]
[pii_email_578e486981a758e23729]
[pii_email_2691d855fe6f6be75143]
[pii_email_fd7fd47488d286a6a838]
[pii_email_b79178612aebd3bcd710]
[pii_pn_2337f9fefd5ed66f8b3e]
[pii_email_021dd70ca845e94ca2b5]
[pii_email_cf6258d47ee910f6b765]
[pii_email_e41b2617ac662c903a8a]
[pii_email_8535c148819105c991ac]
[pii_pn_341d09521b1534664282]
[pii_email_8e2e4b1395560018a755]
[pii_email_5957cdb5408a8ee604df]
[pii_email_d99c665bfb0e2ac645f1]
[pii_email_8d09838a56009536964b]
[pii_email_8e9ddac4bf20c42597c1]
[pii_email_3ab3cc43cc1e13a096b4]
[pii_email_36f8ea06dac4661351ac]
[pii_email_79df28efeb62a7cc1cfb]
[pii_email_b7e2809012b54215e2fb]
[pii_email_c9e0f9abc05c8559b3c2]
[pii_email_e5afc8b23902cb671313]
[pii_email_95e3d95939b7c086c3ab]
[pii_email_f6c5835d5b992d52681c]
[pii_email_67d8c71667ca9a9dfb57]
[pii_email_9a524899afdaa211c911]
[pii_email_578e486981a758e23729]
[pii_email_2691d855fe6f6be75143]
[pii_email_9a524899afdaa211c911]
[pii_email_578e486981a758e23729]
[pii_email_2691d855fe6f6be75143]
[pii_email_f096de79851a3ae0de43]
[pii_email_79c27abbab8c6ed8f360]
[pii_email_1eb90dfbb2bdc6456ffb]
[pii_email_5d19fb717f1a7f40b03c]
[pii_email_0814b2edac53e5c5cddd]
[pii_email_c83ae5a2a49c518c7431]
[pii_email_9525aaff76af8f5a2dd9]
[pii_email_109f0623931244e2aac8]
[pii_email_d9e2c17b321004a89b06]
[pii_email_5e598a5c10a65b68b3d9]
[pii_email_b7d77a88f1f716a4e737]
[pii_email_bb62a7051fefb0dbe384]
[pii_email_f3ed6b5165069b3b8fb1]
[pii_email_3032cd736c1a563e159c]
[pii_email_364f8fd99e452632dd56]
[pii_email_4cace83cb9d81b1d36b7]
[pii_email_ba50a120e6d661401923]
[pii_email_5c0fec78ad125235b47d]
[pii_email_0624542b96d663e4f517]
[pii_email_5cb1cc43de224c0ce8df]
[pii_email_848fdc4026f00a57f526]
[pii_email_5d19fb717f1a7f40b03c]
[pii_email_66711cb7e18e5b0876bf]