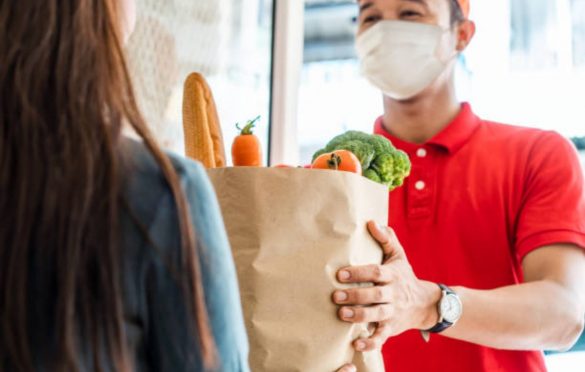 Interesting Industries You Could Start A Business In
There are so many industries available to consumers in today's world. So, if you are thinking of starting a business, you'll have to decide which you wish to get into.
The Video Games Industry
Easily one of the modern age's best-known industries, video games are a thriving market with a bustling trade. So, whether you are interested in making games, selling them, or are simply interested in investing, there is no shortage of ways to make money through the video games industry.
Developing Video Games. If you are looking to start a business that makes its own video games, then it is vital that you settle on a niche quickly. Then, by establishing yourself within that niche solidly, you can build up a fan base that will love any and all games in that style.
Creating a Platform to Sell Video Games. Alternatively, if you are looking to start your own video game platform, you are sure to find yourself with plenty of work cut out for you. The likes of Steam and Epic are powerful pillars of the industry, controlling a vast majority of the gaming market. So, if you would like to go toe-to-toe with them, you need to bring your A-game.
The Tabletop RPG Industry
An industry that is currently enjoying something of a resurgence, tabletop RPGs are probably most well known through the lens of their most successful entry: Dungeons and Dragons.However, despite the popularity and renown of Dungeons and Dragons, it is not the only tabletop RPG on the market. In fact, that market is bustling with a huge range of highly enjoyable tabletop RPGs and props and content to help make the games that much more engaging.
Selling Written Content. There are plenty of people looking to play tabletop RPGs who haven't the time nor the inclination to create their own stories to play through. However, these people are willing to spend a little cash to get a brilliant gaming experience sent right to them.
Selling Figures, Props, and Other Supplemental Items. Similarly, there are plenty of players out there looking to spice up their tabletop RPG games. The right props, minis, and other items are all they need to really bring their games to life, and they are more than happy to pay for such things. This means that employing 3D printing in high volume can be a massive boon in this particular industry.
The Tech &IT Industry
Since the turn of the century, and even prior to it, technology has become more and more ingrained into the working of the business, becoming all but essential for even the smallest of industries. So this means that there is never a shortage of work for those businesses dedicated to tech services, whether hands-on or IT-based.
Provide Support to Businesses. Easily one of the most reliable and lucrative ways to break into the tech and IT industry is to establish a firm that offers IT and tech support to businesses. There will always be companies, be they small or large, that will need help managing their tech and IT interests, meaning you'll always have plenty of work.
The Food Industry
People love food. It is a well-established fact that access to fine dining and food services all over the spectrum of quality is something that people are willing to pay a premium for. This is why the food industry is such a profitable one and why so many people are pushing to break their way into it.
Offer Food Delivery Services. One brilliant aspect of the food industry that has recently been making headway into the limelight is food delivery. People love food, and they especially love convenience. By offering the option to have food delivered directly, restaurants can reach a whole new demographic of customers. This will massively boost profits and could even be a lucrative business to enter solely as a delivery-based restaurant.
The Travel Industries
Travel, as well, is another luxury that many people are more than willing to pay for. Whether they are looking to see the world or simply searching for a relaxing getaway from their busy lives, people are always excited to travel to their next holiday destination. On top of that, so much of business is conducted internationally these days that traveling for your job is simply an accepted aspect of any sufficiently senior position in a business. The combination of these two groups means that travel can be a lucrative business.