Businessman pushing hard against falling deck of domino tiles. Business Concept
How To Build Business Resilience Through Technology
 The arrival of COVID-19 has forced a dramatic change in all organizations in the world, regardless of industry and size. Businesses had to quickly move to remote working, change supply and logistics networks and adjust their operations to handle the risks of the pandemic.
As businesses continue to deal with the significant effect of the pandemic, building resilience has become a necessity not only today but also in the long term. And technology plays a critical role in doing just that.
This article shares how businesses can remain resilient with the use of technology to withstand both current and future challenges:
1. Increasing Cybersecurity Alertness
To prevent the increase of the virus, the government has urged people to stay at home and other health and safety protocols. Thus, employees have shifted to a remote work environment. And even with the easing restrictions, it's highly likely that most businesses will still allow their employees to work remotely or adopt a hybrid working environment.
However, with such a working environment, there's also an increased risk of cybersecurity attacks—more opportunities of hacking into business systems from remote devices as well as compromising individual workers.
In addition, cyber risks are always evolving, and businesses are continuously facing unprecedented compliance and security risks as a result.
Technology can help in reducing the risks of remote working and ensuring that a business's network infrastructure stays safe. Besides, with innovative technologies such as machine learning and artificial intelligence, organizations can predict and mitigate security threats before their occurrence.
More and more businesses are also investing in technology that can help secure their infrastructure end-to-end, from remote devices to services and supply chains. Thus, businesses should also ensure that their employees have an understanding of the current cyber risks and are always updated on the latest trends. Click to read the cybersecurity threats of today.
By doing these, businesses can lower the risks of breaches and attacks and become more cyber-resilient in the long term.
2. Gather Actionable Data
Data has always been a key aspect of business success, especially in this modern world. It helps keep you up to date with the ever-changing environment and is a valuable asset in building resilience.
Regardless of the scenario or challenges you face, with the right data and an accurate report of what's happening in your industry and the world, you can plan and create solutions to safely and effectively steer through the uncertainties.
The rapid advancements in technology have become extremely capable of embracing the complexities of datasets and allowing for the easy transformation of how data are collected, analyzed, and stored.
Today, businesses can leverage real-time data from various data collection methods and technology for enhanced intuitive capabilities and better decision-making processes. Also, the advent of artificial intelligence (AI) has allowed businesses to use predictive analytics for better data processing and analysis.
Technology also allows businesses to become more targeted in their collection and measurement efforts and in how quickly feedback can be received.
3. Upskilling And Reskilling Employees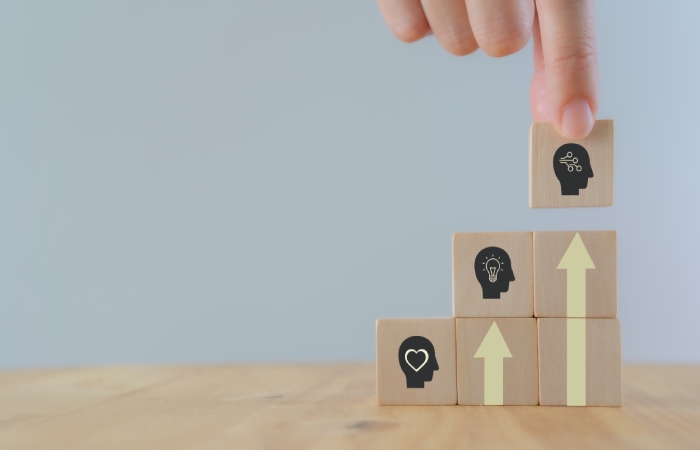 When the world was put on hold in the past years, the skills gap only widened, especially the tech talent. According to a recent survey, over 60% of technology leaders said that challenges in hiring are currently hurting the industry.
Businesses need to adapt to the transforming economy quickly, and their employees will need to learn new skills to increase resiliency. Thus, businesses should focus more on reskilling and upskilling their workforce to match the fast pace of digital transformation.
And just like with remote work, employee upskilling and reskilling can be done remotely. Businesses can provide their employees with the necessary training courses online that help develop their skills. Technology can also help stimulate real-life learning to elevate employees' learning experience.
In addition, technology also allows you to understand how effective your employee training and development programs are. You can also use it to create or redesign training programs that can help upskill and reskill your employees.
4. Modernizing Business Operations And Supply Chains
As mentioned before, the COVID-19 pandemic has disrupted business processes and supply chains. It forced companies to make significant cuts to meet the low demand and stay afloat. And as the world re-opens, businesses are facing the opposite issue of not being able to keep up with the overwhelming demand.
The pandemic has revealed vulnerabilities and inefficiencies in supply chains, and businesses need to address these to prepare for future challenges and disruptions. Thus, you need to invest resources and time in evaluating your supply chain to find and address flaws in your processes.
Once you find potential issues, you can use technology such as automated systems to modernize your supply chains and business processes and become more resilient. With technology, you can improve your overall supply chain so you can better serve your customers and grow your business amidst difficulties.
Take Away
Businesses made resilient with the help of technology are the ones that can navigate through the uncertainties of the world. Technology will allow them to create a strong culture that's always ready for any changes ahead and agile enough to respond. It will help your business become adaptable and become well-positioned to prosper and survive in your new operating environment.