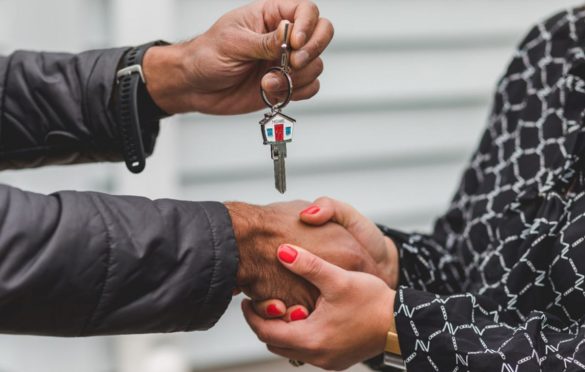 How To Become A Real Estate Agent
What do you need to become a realtor? There is no perfect answer to your question, but you might have to ask yourself "the why question too." Being anything in life requires effort and commitment, and being a real estate agent is no exception. Although by no means tough, the process is one that you should not take lightly. Some people choose the real estate industry because of the satisfaction of helping people find their dream homes. The steps you take to become a real estate agent may vary slightly by state, but the process is the same. If you want to become a realtor, here are the steps you need to take;
Assemble a general understanding of real estate
You can verify the information on the agency's website or go to one of their local offices to speak with an agent in person. Please find out more about the agent and the services they provide. Learn about what this sector comprises. Attend any agent orientations that are being held there to learn more.
Take real estate classes or courses
Since the ideal way to become a real estate agent may differ depending on your circumstances and ambitions, there is no universally applicable solution to this topic. Nevertheless, enrolling in classes or finishing a course might provide you with the detailed information and abilities you need to excel in this line of work. Furthermore, you don't have to go to a physical study room, and you can do your learning online. Finally, real estate agent training programs can also give you access to valuable networking contacts and aid in laying a solid basis for your future business.
Pass your exams
You must pass your tests to become a real estate agent due to the necessity of a license for real estate agents to practice. Therefore, only individuals who pass exams and can prove they have a thorough understanding of the real estate industry are given licenses. The exams are also designed to assess your understanding of the real estate industry's rules and regulations.
Apply for a practicing license
A license is required to work as a real estate agent since it ensures the agent has the abilities and expertise necessary to carry out their responsibilities. Ensuring that agents follow a set of professional standards also safeguards consumers. People are investing their money, so they need to know whether the person they are in business with is qualified and has the right to practice.
Work with a broker
Finding a broker to work with is beneficial for a variety of reasons. A broker can offer continuing support and training while helping an agent enter the industry. A broker may also provide agent access to several resources, such as office space, promotional items, and leads.
Create a blog or website
Real estate agents deal with the purchasing and selling of properties. Having a website that clients can access is crucial for business success. You may market your services and draw in more customers with a website. It is also a fantastic venue for networking with other real estate brokers. On how to create a website and do your listings, you can view different sites that are already there, such as Hauzisha, and see how they go about it.
If you decide to pursue a career as a real estate agent and are eager to enter the profession, keep in mind that the opportunity to succeed depends only on your commitment and work ethic. Don't forget to keep updating your license and skills since things are changing significantly in this technology era. Welcome to the real estate industry, and work smart.