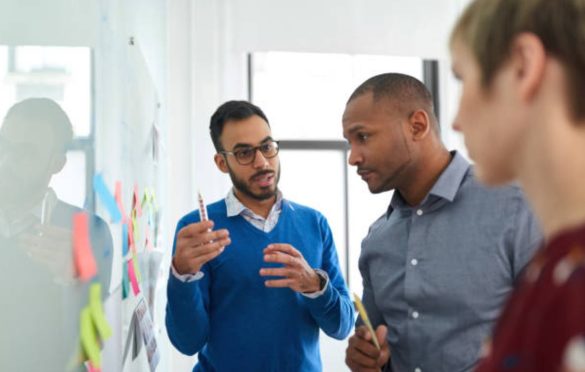 Employee Engagement Strategy For 2023
While equipment and facilities improve the workplace, your employees make it a place of work. Your business's human capital determines your workplace's quality as well as your business's future. The better their engagement, the more your organization is to prosper.
It is high time for corporate leaders to go beyond employee acquisition and recruitment. Discovering a viable employee engagement strategy can help maximize human capital investment. Your employees are investment assets for your business, after all.
Effective employment engagement tactics can bring unique advantages to your business' growth and success. Highly engaged employees can lead to more sales, higher profitability, better customer loyalty, a safer work environment, and lower employee turnover. Therefore, the fantastic benefits make the employee engagement plan worth your investment.
What is Employee Engagement?
Many people confuse employee engagement with job satisfaction. However, it has more to do with the employees' relationship with their company. It is characterized by passion and motivation in the hearts of the employees.
Simply put, employee engagement defines how invested individuals are in their job responsibilities and their organization's success. Highly engaged employees experience immense job satisfaction while having a positive emotional connection with their company. Essentially, they feel a sense of purpose in their work.
Businesses with higher employee engagement experience fewer adverse outcomes than other businesses. Additionally, they contribute to a great life in the business's overall success. Working on your employee engagement is critical to improving customer loyalty and sales productivity, and it is well worth the investment for all kinds of businesses.
What Is An Employee Engagement Strategy?
Now that you have identified why employee engagement is necessary let us see what you must do to achieve it. Engaged employees can significantly enhance a business, but achieving a highly engaged team is easier said than done.
While hiring employees is easy, retaining them can be a challenge. Here, employee engagement strategy enters the picture. The employee engagement strategy is a plan for engaging the employees and aligning their values with the company's goals.
Ideally, an employee engagement strategy should outline the following:
Goals: Setting goals is an effective way to improve your employee engagement metrics and track your progress.
Budget: Determining a budget for your employee engagement plan can help you better plan out initiatives.
Measurement: employee engagement surveys and lagging indicators, such as absenteeism, turnover, and productivity levels, can help measure employee engagement.
Tactics: Determining and utilizing tactics according to your employees' nature and the company's goals are critical to improving employee engagement.
Best Employee Engagement Tactics to Use in 2023
You may wonder how to improve employee engagement in your company in the upcoming year. Creating a solid plan with practical tactics and techniques can help. The following are the best employee engagement tactics to use in 2023.
Build Trust
Trust is essential in engaging the employees and making them feel valued. Employees often feel unimportant and micromanaged without trust. It would be fair to say that trust is the foundation for long-term employee engagement.
Gaining your employees' trust can magically transform your business, particularly the workplace. Trust allows employees to feel a sense of ownership regarding their jobs. Eventually, they perform better, and overall productivity increases.
Additionally, trust within the workplace helps remove hierarchal division, putting everyone on the same level. It fills employees with the sense that everyone is together and one, uplifting the working environment.
Give the Employees Autonomy
Besides trust, employee autonomy is critical to improved employee satisfaction and engagement. Therefore, consider giving the employees more autonomy in their job to increase responsibility.
Increased autonomy helps employees feel more responsible for their job responsibilities. However, that is not all; employees feel more content with contributing to the organization's growth and success.
Giving the employees autonomy is about giving them the liberty to empower them. Setting them free encourages employees to direct their work according to their values. Allowing them to do what they find meaningful leads to impactful performance and productivity.
Employee autonomy empowers the staff to create their own story.
Evaluate Your Communication and Alignment
During the last two years, the pandemic's significant shifts have significantly impacted communications and, thus, employee engagement. There have been safety concerns and new rules for how individuals interact.
These changes affected the business and corporate world by changing the work settings from physical to remote. Today, we see a blend of remote and in-person work, with many people ditching office shifts and working from home.
Indeed, COVID-19 set entirely new criteria for internal communications in the corporate world. Recent trends make it crucial to evaluate your business' communication and alignment. Remember that the world will continue to change, so you should know what your organization stands for.
Clear communication of your business's core beliefs can help improve employee engagement by improving their focus.
Tips for Developing an Effective Employee Engagement Strategy
Keeping trust, autonomy, and communication in mind can help establish an effective employee engagement strategy. Here are some tips that can further help you obtain positive results.
Be Realistic
Remember that you cannot hit your employee engagement goals on day one. Chances are that you will miss the mark many times before starting to see any results. Therefore, be realistic, setting achievable goals and standards.
Be Clear
Achieving your employee engagement goals is impossible if you are unclear about responsibilities. Ideally, you should communicate each employee's responsibilities and be transparent about the reasons. Clarity is critical to getting your employee engagement strategy off the ground.
Bottom Line
Employee engagement differs from employee satisfaction; it goes beyond contentment with the job responsibilities. Engaged employees have a stronger, much more profound connection with their organization, which significantly helps to improve their performance and productivity.
Ultimately, businesses with high employee engagement experience fast growth and success rate. Employee engagement attracts many benefits, including more sales and high profitability. Therefore, creating an effective employee engagement strategy for the upcoming year is necessary to take your business on the path to success.