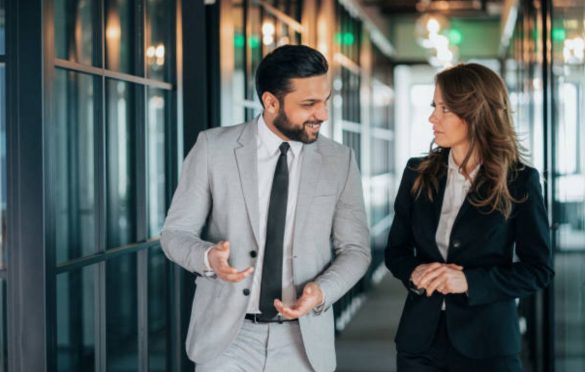 Crucial Distinctions in Customer Experience Management (CEM)
High flexibility, visibility, efficiency, and productivity – are some sky-high goals that Industrial and Process Manufacturing companies would like to achieve. Yet, the one that holds immense importance in today's ultra-competitive world is delivering an exceptional customer experience.
An exceptional customer experience is key to better sales, improved customer retention, higher revenue, and elongated business growth. However, it can't just happen. Challenges are always there to block the way. Due to the disruption in the supply chain, factories shut down, and a decline in manufacturing employment levels, today, manufacturers are under high pressure to meet customers' demands on time and create a delightful customer experience.
That's why we've come up with the top four key aspects that help manufacturers to enhance their customer experience management throughout their manufacturing process.
Four Key Aspects of Customer Experience Management (CEM)
1. Embrace Digital Transformation
Paper drawings, 2D schematics, spec sheets, and punch cards became unfashionable long ago. Digital transformation has acquired the room. Today, manufacturers use 3D CAD files to complete designs and digital twins to mirror the objects they build.
They embrace cutting-edge technologies like AI, IoT, IIoT, predictive maintenance, virtual processes, and track-and-trace capabilities to overcome supply chain complexities, meet labor scarcity, and track inventory and stocks.
By shifting towards digital transformation, manufacturers aim to bring more agility, visibility, flexibility, efficiency, and productivity. They create a roadmap to meet customers' demands on time and build a smooth customer experience.
2. Define Digital Customer Experience
Gartner's Future of Sales Research report says, by 2025, 80% of sales interaction will begin online. Today, customers have started using multiple channels to interact with a specific website or to complete a purchase. Therefore, creating a digital customer experience has become the topmost priority for manufacturers.
To create a digital customer experience, manufacturers must meet their customers online via email, live chat, and live video-based support. Moreover, to make the digital experience personalized, they should create content that caters to customers' requirements, answer their queries, and streamline the entire purchase journey.
3. Harness the Potential of Data
Today, the big data market has grown drastically. From a whopping 169 billion U.S. dollars in 2018, the global big data market will grow to 274 billion U.S. dollars by 2022. IoT and web scraping play a pivotal role in this case.
IoT (Internet of Things) is the network of devices that has digital twins. One side holds physical assets like vehicles, buildings, headphones, TVs, wearable devices, power plants, and sensors while the other side includes information generated and captured in the software to enable these devices to work. Since IoT works constantly and emits sensors in real-time, it's a prime contributor to the growth of big data.
Web scraping is the process of browsing the internet for content posted on news outlets, search engines, social media platforms, video sharing channels, blogs, and e-commerce pages. It empowers users to harness a large volume of on-demand data in seconds.
By the end of 2030, both IoT and web scrapping will have the power to generate over 12 exabytes of data each day.
Manufacturers can use this data to understand users' patterns, make informed decisions, and improve the longevity of products. They can build new relationships with customers and create a seamless experience for them. Simultaneously, manufacturers can learn valuable things about their products and can launch better versions or more service options in the future.
4. Know Your Customers
According to the Microsoft survey, 72% of customers expect manufacturing companies to know their customers – what they want, who they are, and when they want to be contacted. This empowers customers to feel more confident about your brand. Moreover, it increases chances of retaining customers and gaining more customers.
However, this is hard for manufacturers to achieve as they are stuck with their company's siloed and fragmented systems.
To solve this problem, manufacturers must integrate the latest technologies with their in-house tools. They can gather and store information at one place and use them to create a 360-degree view of customers' profiles. Using that information manufacturers can:
Create connected and empathetic customer experiences.
Identify customers' names, addresses, order histories, and needs.
Quickly address and resolve the issue before it's too late
Offer enhanced and personalized customer experience.
5. Personalized Product Competition
Today, 80% of customers are more likely to purchase a brand that provides personalized experiences. That's why, to meet customers' demands, manufacturers have shifted from mass production to producing customized products. In short, they have started avoiding the one-size-fits-all formula and adopting personalized methods.
Customer Experience Management: Key Driver for Business Growth
Today, the modern industrial and process manufacturing is seamless, resilient, customer-oriented, and digitally integrated from end to end. Wipro's digital manufacturing solutions help enterprises to implement powerful technologies throughout their organizations to enhance operations, drive revenues, and optimize customer experience management systems.
From production and streamlining inventory strengthening sustainability services and customer experience, Wipro's end-to-end digital manufacturing solutions can help you optimize every facet of your manufacturing business and deliver exceptional customer experience.