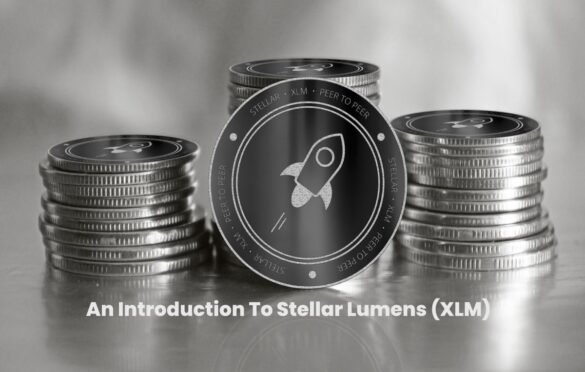 An Introduction To Stellar Lumens (XLM)
The development of technologies has changed the working conditions of many people and methods for their communication, as well as payment methods. Cryptocurrency is a digital currency that does not have any physical expression with "coin" as a unit. Accounting for internal settlement units is provided by a decentralized payment system. It means that there is no internal or external administrator for checking transactions, such as a bank.
The system works automatically, allowing a person to send and receive payments from anywhere in the world. The coin is encrypted information that cannot be copied. For storing and transferring data between wallets and open registers (where your transactions or income are recorded), extended encryption is used. It helps ensure safety.
Cryptocurrency is created using blockchain technology to record transactions in so-called blocks and time stamps. It makes a digital transaction register, which is very difficult to hack.
This article will talk about such a project as Stellar. It will discuss its main features and characteristics along with perspectives.
What Is Stellar?
Stellar is an open network of blockchains designed to provide corporate solutions by connecting financial institutions for significant transactions. For example, huge transactions between banks and investment firms, which usually take a few working days. A large number of intermediaries take part in them, increasing expenses. Thanks to Stellar technology, these operations occur almost instantly, without intermediaries' participation, and cost almost nothing for those who make a transaction.
Stellar was founded by Jade McCaleb, one of the founders of Ripple Labs and the Ripple protocol developer. In the end, he left Ripple and became a co-founder of Stellar Development Foundation.
Although Stellar describes itself as a corporate blockchain for institutional transactions, it is an open blockchain anyone can use. The system allows making transboundary operations between any currencies.
The internal currency of Stellar is lumen (XLM). The network requires users to store lumens, which helps to make transactions on the network. Let's dig deeper into the tech aspects.
Technical Aspects
Stellar is a decentralized consensus platform, which provides quick and qualitative exchange of any financial assets. The cryptocurrency acts as the exchange unit. Its token is a "bridge" for trade.
Initially, the cryptographic structure used the same coins. The currency was renamed Lumen (XLM) during the update. To make an exchange operation through this service, you need to register, choose one of the options proposed, and replenish your account. Then, the system will swap and withdraw funds in the desired currency to the specified address (stellar to bitcoin or any other direction, including fiat currencies).
It is due to decentralized inner exchange that such a convenient and quick circuit works well. There is a built-in SCP algorithm, which is based on the distribution registry of the data. It is also called the consensus protocol. This registry includes all the data about transactions completed.
Various peer nodes provide the work of this registry. Their operation is built so that even if one of them fails, all others will maintain non-stop work. That means this system is not likely to break.
Why Is Stellar Supposed to Grow?
Here are the factors that make us believe that the capitalization of this cryptocurrency is going to rise:
Currency's functionality is constantly developing and improving.
Powerful corporations invest in this project and buy Stellar tokens. That is a sign that they expect growth and profit.
Relatively quick exchange speed is possible due to the unique technology used in the project. Note that a user would not waste a lot of money paying fees; instead, one would pay a small amount for using the service.
Stellar XLM in Figures
To date, XLM ranks 14th in the global crypto ranking. One coin costs 67 cents, while market capitalization exceeds $15.5 billion. You will find XLM on various exchanges. You'll discover the most significant liquidity on Binance, Godex, and Huobi Global.
If you want to buy an XLM anonymously, you should use the services of decentralized exchanges. One of these sites is godex.io. It has 201 cryptocurrencies available to date, and it does not demand registration for full-fledged work. The conversion occurs in 5-30 minutes. Everything depends on the workload.
Conclusion
The Stellar project has enormous prospects for the future as developers worldwide work hard to improve it. The XLM price movement is still parabolic, as it did not overcome the previous height. The last ATH was in 2018; after that, one coin costs 87 cents.