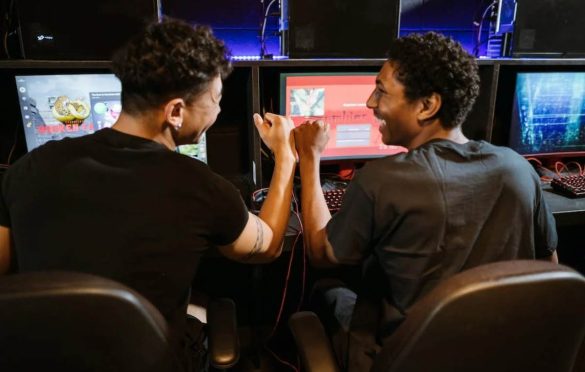 8 Agent Facts About Valorant That Every Player Should Know!
The world of Valorant is full of storytelling, which is a crucial part of the game. It has already taken the gaming world by storm, with diverse agents, each boasting unique abilities and compelling backstories.
Nestled among the known lore of the Valorant agents are a few secrets and lesser-known facts; we will share our favourites with you now!
Culinary Clues
Agent Astra is a keen cook. Written into her story is her favourite dish, Jollof. This a great fact for anyone throwing an esports-themed dinner party with friends!
Going Global
Brimstone and Viper were the original agents, and both hail from the USA. However, every other agent in Valorant comes from a different part of the world. Their culture and heritage are woven into their backstory.
Hey, I know that voice!
Many Valorant agents are voices by famous people. Here are some of the best-known voice actors in Valorant:
Viper: Viper is voices by Ashly Burch. Winner of two Golden Joystick Awards, she is a prominent figure in the gaming world. She is also an actress, singer and writer.
Breach: David Menkin is a Norwegian actor. You may recognise him from his role in The Sandman (2022), or the Lego Starwars movie. He has also voices many other game characters, such as Magnus in Final Fantasy XIV and Captain Joseph Brady in Battlefield 3.
Jett: Jett is voices by Shannon Williams, a K-pop singer!
The Doctor is in the Building
Viper's real name is Dr Delilah Sabine. She also goes by her codename, 'Panedemic'. Viper is one of the Kingdon agents, along with Omen and Brimstone.
All About TenZ
TenZ is considered one of the world's best and most famous Valorant players. TenZ usually plays Jett, Chamber or Yoru. His quick decisions and team-player mentality have put TenZ on the radar across the globe, and he pulls a huge crowd to Valorant tournaments – catch him here www.1337pro.com/en/valorant/tournament-schedule
A Rich Lore
If you get the sense that Valorant feels familiar, it might be because the creators Riot Games also brought us the world of League of Legends! The unique players, detailed backstories and overall idea of individual agents and champions is carried across the two games. Which is your favourite?
Updates and More
If you ever catch your Valorant agents having a chat, know that this is not just to fill the time! The creative decision to include these conversations is to reveal some depth about the agents and their backstories. These conversations will also evolve and deepen as you continue to play the game. The regular updates mean you will continue to learn more and more about your agents, as well as giving them the opportunity to set the stage for new characters to be introduced.
Easter Eggs!
Everyone loves a good easter egg, and Valorant players will not be disappointed. People have dedicated a lot of time to spotting all the League of Legends easter eggs hidden within Valorant – how many have you found?