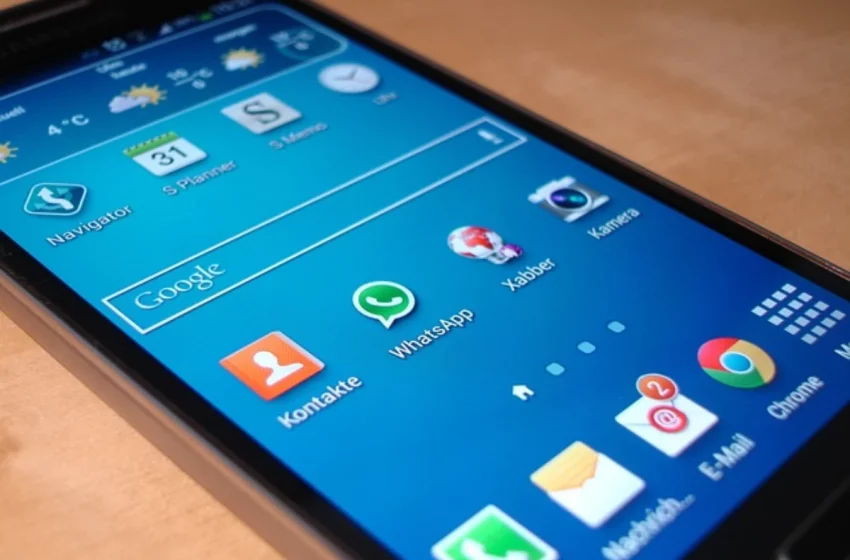 6 Android Features That the iPhone Doesn't Have
Modern Android smartphones boast several features that Apple's smartphones have never dreamed of – not to mention the standard Android features that have been around for years.
What are iPhones missing, and what could Apple borrow?
Installing Apps From Any Source
On Android, all you need to do is download an apk file from some trusted place like an alternative app store or a site specializing in distributing such files and enjoy life.
For example, these can be slot machines, hacked games, or some unique software tools that aren't available at Google Play. You don't have to worry about blocking, removal of apps from stores, or inaccessibility due to regional restrictions.
The main thing is not to install files from dubious sources to avoid getting a virus or trojan, of which there is a decent number on Android.
What about Apple? For now, only the company's AppStore is available. You can, of course, jailbreak and install programs from other sources. But, first, this is piracy. And secondly, you can easily ruin your phone while jailbreaking it. In some cases, you can even break your smartphone completely.
Fast File Transfer
We're not talking about Bluetooth or AirDrop, but the good old wired way.
Even the latest iPhone 14 Pro Max still gets a Lightning port whose transfer speeds are limited to the USB 2.0 standard of 480 Mbps.
That was fast enough ten years ago, but transferring heavy 4K video or photos in full 48MP resolution takes forever from the iPhone 14 Pro to a computer.
Modern Android smartphones have USB-C 3.1 and USB-C 3.2 ports, respectively. Their data transfer speeds correspond to 5gbps and 10gbps.
Roughly speaking, files from these smartphones are transferred to a computer 10 and 20 times faster than from an iPhone.
Desktop Customization and Different Shells
A characteristic feature of any Android smartphone almost from the day of its creation.
If you aren't satisfied with the standard view of pure Android or don't like the shell manufacturer of a particular smartphone model, you can always replace them with any other.
You can also change all icons, fonts, and widgets, turn off some functions, and add new ones.
Thanks to this, you can turn any Android smartphone into a reflection of your personality, customizing everything you want. For advanced users, you can fully re-flash the device and profoundly modify system components.
Apple smartphones have moved towards customization over the past few years, allowing users to place widgets on the desktop and customize lock screens in detail.
At the same time, Google continues to "tweak" pure Android, making it more stylish and beautiful – so that the user doesn't even want to change anything.
Ultrafast and Reverse Charging
While iPhones are limited to a maximum of 27 watts, some Android smartphones have already reached a record 240 watts, fully charging them in 10 minutes.
Many other phones get charges between 33W and 120W, which can be considered the modern standard. It's unknown whether the iPhone will catch up with the competition on this indicator in the near future.
But there is one more thing that Apple smartphones have not yet gotten.
We're talking about reverse, or reverse, wireless charging, which allows you to recharge wireless headphones, watches, or even other smartphones from your phone by simply placing them on its back.
Impressive Camera Capabilities
You can only find manufacturer collaborations with photography legends like Leica, Hasselblad, and Zeiss on Android.
Smartphones receive from them distinctive image processing algorithms, recognizable filters and effects, and the most advanced models – and the latest compact optics.
Moreover, some Android smartphones boast variable aperture, 10x optical zoom, or advanced post-processing algorithms to get a near-perfect shot in any condition.
Apple's smartphones lag in these respects, producing merely good footage of reasonably average quality. If you want more, it's time to look towards Android.
The strong point of the iPhone is still video shooting.
Although it can't boast 8K resolution recording like some Android smartphones, it shoots high-quality and smooth 4K video at 60 frames per second – no limitations, overheating, time limits, etc.
Alternative Payment Systems and Voice Assistants
On Android, you can replace the standard Google Pay payment system with Samsung Pay or Huawei Pay, designating it as your primary means of payment.
A couple of clicks and contactless payments are back with you. Or you can do without changing anything and choose a smartphone with a suitable payment system.
iPhone users are limited to Apple Pay and Siri, but this may change in the near future.
Under pressure from the European Union, Apple will have to allow alternative payment systems and apps to be installed as early as 2024.