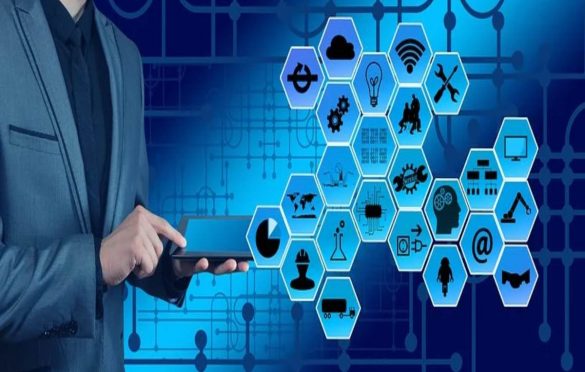 5 Technology Decisions SMBs Should Make
The reliance that both individuals and organisations now have on technology continues to grow, and therefore every business will need to make some important technological decisions throughout their lifecycle. If you are a small to medium sized business, this is especially true, as most experts agree that adopting new technology, and making technology one of the primary components of one's business strategy, is important for smaller businesses to be able to compete with larger corporate and enterprise-level players.
If you need an example of the importance of making informed technological decisions as a business, look at the example TechQuarters as made – this managed IT services company London businesses have been turning to for years has always been ahead of the curve with technology. For example, they saw the potential of the Cloud early on, became early adopters, and are now one of the top Cloud Service Providers in the UK Microsoft Partner network.
Below is what TechQuarters consider to be some of the top technology decisions an SMB should make for the best chance of success.
1.Build an IT Roadmap
Every SMB that wants to succeed and be able to compete in their market needs to have a strong IT strategy. This involves a comprehensive vision for the type of technology the organisation will utilize for their day-to-day operations internally; what technology will be used for their customer-facing operations; and how technology will factor into their critical processes and workflows. For instance, many businesses are looking to transform their infrastructure and critical processes by migrating to the Cloud.
The key to building and implementing a successful IT strategy is to devise an IT roadmap, which detailsboth long term and short term plans for your company's IT infrastructure. This usually includes laying out the current state of your technology stack – what has been implemented, what is and isn't working, etc. – and then detailing what needs to be changed, what new solutions you plan to implement, and how you plan on implementing it. A good IT roadmap illustrates the time frame, milestones, and deadlines of the projects you want to undertake.
2. Outsource your IT
If you want the best chance of developing a strong IT strategy that will help your business grow and become more successful, you might want to consider outsourcing your IT entirely.Many businesses defer responsibility for their IT support to a professional third-party IT support provider. What is more, you can also get additional services from an IT support provider that can help you build your IT infrastructure. They can even help you develop your IT roadmap.
If you are a small to medium sized business, then you will naturally have a limit on the kind of IT department you could build internally – hiring a fully fledged team will be almost as expensive as the rest of your team, seeing as you will need trained experts in their field. On the other hand, an IT support provider will already have a large team of experts on hand to help clients – essentially you are getting an already-assembled IT department for a fraction of the cost.
3. Use a CRM System
The fact that technology has become highly integrated into business means that there are a wealth of tech solutions that can make other areas of the business run more efficiently. A perfect example of this is with Customer Relationship Management, or CRM.
One of the most sure-fire ways of growing your business is by efficiently targeting your audience, maximising the conversion of leads into buying customers, and working to convert customers into brand advocates who return to your business. This precisely the goal of CRM. It works by integrating the data and resources of your marketing and sales departments, so that they can more efficiently work together to bring in leads and make sales. Customer service is also a big part of CRM, because a good customer experience is the difference between a one-time customer and a loyal customer.
Many businesses feel that CRM is only a worthwhile investment for larger business. But the truth is it's never too early to think about implementing CRM into your organisation.
4. Use an ERP System
Just as CRM integrates resources from marketing and sales departments, there are many ways in which a business can integrate or even unify the data for more efficient management.
Enterprise Resource Planning, or ERP, is the process of managing all data and resources in your organisation's operations via a unified platform. Most often, ERP systems are Cloud-based platforms. When implemented correctly, a business can manage nearly every aspect of their business from a single computer. There are many different ERP systems available – such as Microsoft Dynamics 365. The ability to view all resources and information collectively can make business decisions making in all areas much easier.