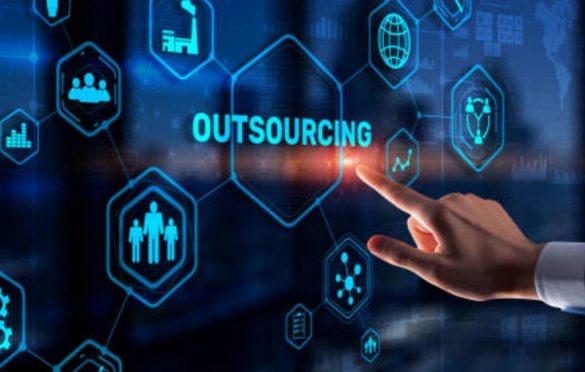 4 Functions That Every Business Can Outsource
Outsourcing gives companies the opportunity to access professional services without creating in-house departments and teams. By doing so, costs can be reduced, and firms can benefit from an expertise that would otherwise remain outside of their reach. However, knowing which tasks to outsource is critical to success. For inspiration, take a look at these four functions that every business can outsource now:
1. HR
A human resources team plays an integral role in the running of any business. From managing the recruitment process and maximizing employee performance to resolving workplace disputes and ensuring employment legislation is adhered to, expert HR input is vital.
Effective HR management requires expertise across a wide range of roles, which is why it can be so costly for businesses to launch their own HR departments. Fortunately, outsourcing HR enables businesses to implement advanced, cost-effective HR strategies to optimize commercial performance, as this guide to HR outsourcing from G&A Partners explains.
2. IT Maintenance
Virtually every business is reliant on its IT infrastructure in one way or another. From keeping your website up and running to making sure your network is secure, your IT systems will need help of data center management companies so that you can protect your data and maximize your up-time.
Again, this another department that typically requires a variety of specialties. An average IT department might contain programmers, developers, analysts, network managers, designers and engineers, for example. For most businesses, however, hiring a wide range of IT professionals is an unnecessary use of budget. With access to IT managed services from outsourced partners, companies can ensure that their IT systems are maintained around-the-clock and reduce their tech spend in the process.
3. Accounting
Maintaining accurate and up-to-date accounts doesn't just enable you to fulfil your tax obligations more easily, but it also ensures that you can access recent financial statements at any time. Using this data to inform your decision-making can lead to better outcomes, but you can only rely on financial data if it's readily available and professionally prepared.
While you may not need a full-time, in-house accountant, outsourcing to an established accountancy practice will mean that you can access the support and services you need on an on-going basis. From filing annual tax returns to dealing with day-to-day expenditure, outsourcing your accountancy requirements can alleviate in-house pressures and enhance your operations.
4. Security
Although cybersecurity is a major issue for today's businesses, physical security remains just as important. Of course, technology, such as alarms and cameras, can deliver effective security solutions but you'll need to ensure that these are set up, maintained and monitored.
Hiring experienced security staff can be costly but, with external service providers, you don't need to increase your budget unnecessarily. Instead, remote and on-site monitoring by specialist security companies will give you the peace of mind you need.
Finding the Right Service Providers
Once you've decided to outsource a particular task or business function, you simply need to find the right partner to deliver the service you need. Whether you're looking for a long-term alliance or ad hoc assistance, outsource partners can give your business the resources and flexibility it needs to flourish.