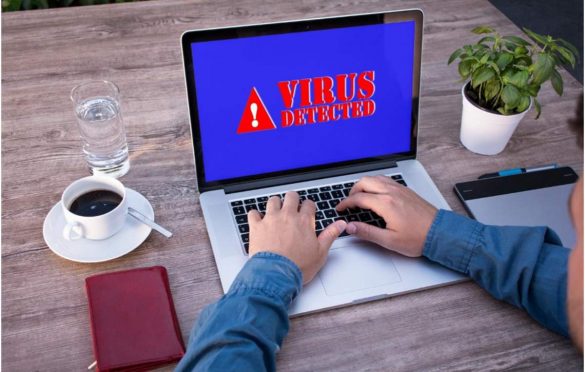 3 Key Benefits Of Using A Malware Scanner
Most of us don't think much about our cybersecurity and quietly rely on our operating system's built-in antivirus tools. But while the baked-in antivirus software on Windows and macOS can competently stop older malware like viruses, it struggles to detect and stop newer threats. Here are a few kinds of emerging malicious software infecting computer users today:
Polymorphic computer viruses
Computer worms
Adware
Toolbars
Browser hijackers
Spyware
Stalkerware
Keyloggers
Trojans
Rootkits
Ransomware
Cryptojackers
Your best option is to download the right anti-malware software to shield your machine from such advanced threats and gain the following benefits:
#1 Security
The most obvious advantage of using anti-malware tools is that the data on your computer is more secure. Complex viruses and computer worms that thrive on chaos by corrupting data will be less of a threat. Similarly, keyloggers, rootkits, and Trojans that can help threat actors commit financial crimes and blackmail are less likely to impact your data security negatively.
Good anti-malware software can also block ransomware strains. Ransomware, a malicious program that hijacks your computer, is a significant security threat nowadays. Even after paying the ransom, you may find your hijacked files for sale on the Dark Web, so it's best to think ahead.
#2 Privacy
Anti-malware technology can thwart malware designed to invade your privacy like spyware or stalkerware. Threat actors can use such software to spy on you through your camera or listen to you through your microphone. They can also track your location through your GPS or take screenshots of your sensitive text messages and emails.
#3 Performance
When computers perform sluggishly, people either upgrade their components or buy new ones. But performance issues aren't always due to obsolete or malfunctioning hardware. Malware like adware, viruses, worms, toolbars, browser hijackers, cryptojackers, and some Trojans will all slow your system and sometimes even your Internet connection down.
Find such resource-hungry programs with malware detection tools and get rid of them for a performance boost. Look for leading malware scanners that stay on top of threats 24/7 to prevent unfortunate surprises while you're away from your machine. After all, some sneaky malware only activates when you're less likely to be using your computer.
While it's essential to have the right defense software, it's also critical to recognize the signs of a malware attack:
Popups: You're noticing more popups than usual on your favorite websites, and the ads are using alarmist language. You may also be nothing popups even when not using your computer.
Slowdowns: Your computer is booting and loading apps slower than usual.
Crashes: Not only is your computer slowing down, but randomly crashing too.
Privacy issues: You're getting alerts that the login credentials to your accounts were stolen.
Security issues: Something has corrupted your files and folders or renamed them.
Spam: Your contacts complain that they're getting spam from you on email, text messages, or social media.
Overtime: At late hours, you notice your camera, microphone, hard drive, or processor working overtime for no reason.
Overheating: There is no good reason why your computer's operating temperature is rising well above average.